Robertson' s Palmdale Honda- Honda dealer in Palmdale
Is this your Business?
Customize this page
Claim this business
Sales Hours
09:00 AM to 09:00 PM
Parts Hours
07:00 AM to 06:00 PM
Service
Monday
Tuesday
Wednesday
Thursday
Friday
Saturday
Sunday
Sales
09:00 AM - 09:00 PM
09:00 AM - 09:00 PM
09:00 AM - 09:00 PM
09:00 AM - 09:00 PM
09:00 AM - 09:00 PM
09:00 AM - 09:00 PM
10:00 AM - 08:00 PM
Parts
07:00 AM - 06:00 PM
07:00 AM - 06:00 PM
07:00 AM - 06:00 PM
07:00 AM - 06:00 PM
07:00 AM - 06:00 PM
07:00 AM - 06:00 PM
Closed

Dealership Services - Service, Finance, Sales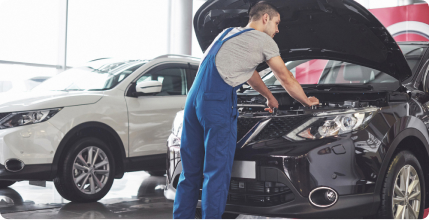 We Take Care of your four wheeler
Want to fix your car? Come to us for we provide services from minute details like fixing scratches or car dent to repairing engine gasket to cleaning or replacement of parts and accessories. Not only this, our car-servicing includes oiling the car for smooth running, warranty options, fixing, and placing the right tire or wheel to the automobile.
Service Specials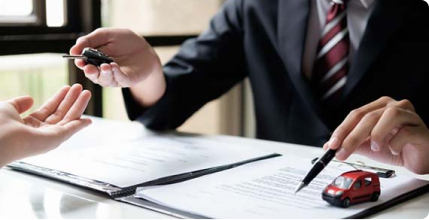 Your Car Financing is Our Duty
Want to buy a car but don't know how to arrange funds for it? Avail different financing offer as per your preference from our funding option like get loan at low rate of interest by either paying small installments each month or lump-sum payment, or takeaway the car on lease under flexible terms and condition by availing the deal at a high credit-rating score.
Vehicle Financing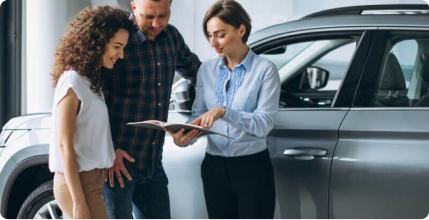 affordable pre-owned cars for sale
When you visit our Car Dealership, you'll be greeted by a friendly and knowledgeable sales team who is dedicated to helping you find your ideal car. They'll take the time to understand your needs, preferences, and budget, and help you compare and contrast different models and features to make an informed decision.
Review From Google (Most Relevant)
Took my 07 element 3 weeks ago for a dead battery. They changed it without any hassle because it was warranty and replaced it even though I got it from parts dept. Last week I took my car in again so they can do a valve adjustment and they did, however they weren't very detailed about cleaning up. When I got home I noticed oil spilled on my driveway, cleaned it up to see where would it be coming from. No oil leaks found. they just spilled oil around my engine when they removed the Valve cover plate and didn't clean it up. They do a great job, just need to be more effective at cleaning up after themselves.
Jose Ruiz helped my husband and I buy our first new car. He and his manager worked with us to make sure we got what we wanted. I'm very happy with my car buying experience.
Note: Google changed my original caption from Robertsons Honda to Trust Honda when the business changed ownership. My only comment about their new name is that it makes me LESS likely to trust them. First off, we love our CRV. They had the vehicle in stock when other dealerships didn't. BUT: we had an overall negative experience. I'm only touching on a couple of items here, but it started with having to pay over MSRP (they call it a market adjustment). I've never paid over MSRP in my life. My usual deals are $5K to $10K under MSRP. Believe me, if I didn't have to buy right now, I wouldn't have. Be aware that this dealership doesn't care if you pay cash or take out a loan. They WILL run your credit, and it WILL affect your score! Even though we asked them several times not to run our credit (since we paid in cash and we were in the process of buying a house), we found out a couple weeks later that they did. Our credit report shows a hard hit for an auto loan. It didn't matter how much I argued with the GM and the floor manager. They said they have to run a credit report for all sales, so they won't do anything to help correct it. I've seen other reviews about their lack of concern for customer safety during this Covid time. We had this experience too. We walked into the tiny finance office to sign the paperwork, and Donna, the finance manager, was not wearing a mask. Her comment was that her office was a mask-optional zone. It was a very uncomfortable situation to be put in. Looking back, we should have insisted she wear a mask or we should have signed outside of her room. On top of that, she spelled my name wrong and promised to fix it, but when I asked for the paperwork electronically a couple of weeks later, it was still incorrect. There is just an overall lack of concern for the buyer here. From taking advantage of the consumer by adding a second sticker for over MSRP, having no concern for consumer credit, taking the time to double check information, or down to their lack of regard for customer safety. These are just a few things we can see are issues at this dealership, which makes me wonder what is happening behind the scenes. Beware.
Bought a part for my 07 Odyssey and they said it had a 1 year warranty. If I had any issues or if it came out faulty they would exchange it for a new one. For my luck it was faulty and I called them the next day to let them know and they said I had to pay another $180 for them to check the part and give me a new one. Dam thing cost me over $800 dollars and they couldn't even keep their word. They void the warranty when you sign the receipt. Be careful not all OEM parts come out good. I'm such a big Honda fan and this dealership made me hate the brand. Don't shop here. Go to Lancaster.
I've bought a few cars from this place before, but they don't appreciate your business as a loyal customer, so last year I decided to take my business to Galpin Honda in Mission Hills and I got treated as a loya customer and also got a better deal with them.
Always do great with my car. Fast and easy. My service advisor, Mesol was great.
I brought my vehicle in for a due oil change, check engine light and alignment after receiving my vehicle I noticed that the service light was not reset. my alignment wasn't done correctly my steering wheel was off-center and the vehicle was tracking to the right. I also found the lower panel to access the oil filter not resecured the clip missing. I had to resecure it myself. There seems to be no quality control in the shop. when you take your vehicle into the dealership you expect "certified" service and care.
If you're looking for a new car, you have to go see Denis Conowitch. He was so wonderful. Best customer service I have experienced with a car dealer. They treated us so well, I had my brother come up from the Valley to buy his car. We both drove off in brand new CRVs, his 2017 and I a 2018, because they gave us such a great deal. I was a loyal Toyota owner, but they sold me on the Honda. Beautiful car, drives so very nice. Best car buying experience in my life.