Right Honda- Honda dealer in Scottsdale
Is this your Business?
Customize this page
Claim this business
Sales Hours
Currently Closed
Service
Monday
Tuesday
Wednesday
Thursday
Friday
Saturday
Sunday
Sales
8:00 AM - 9:00 PM
8:00 AM - 9:00 PM
8:00 AM - 9:00 PM
8:00 AM - 9:00 PM
8:00 AM - 9:00 PM
Closed
Closed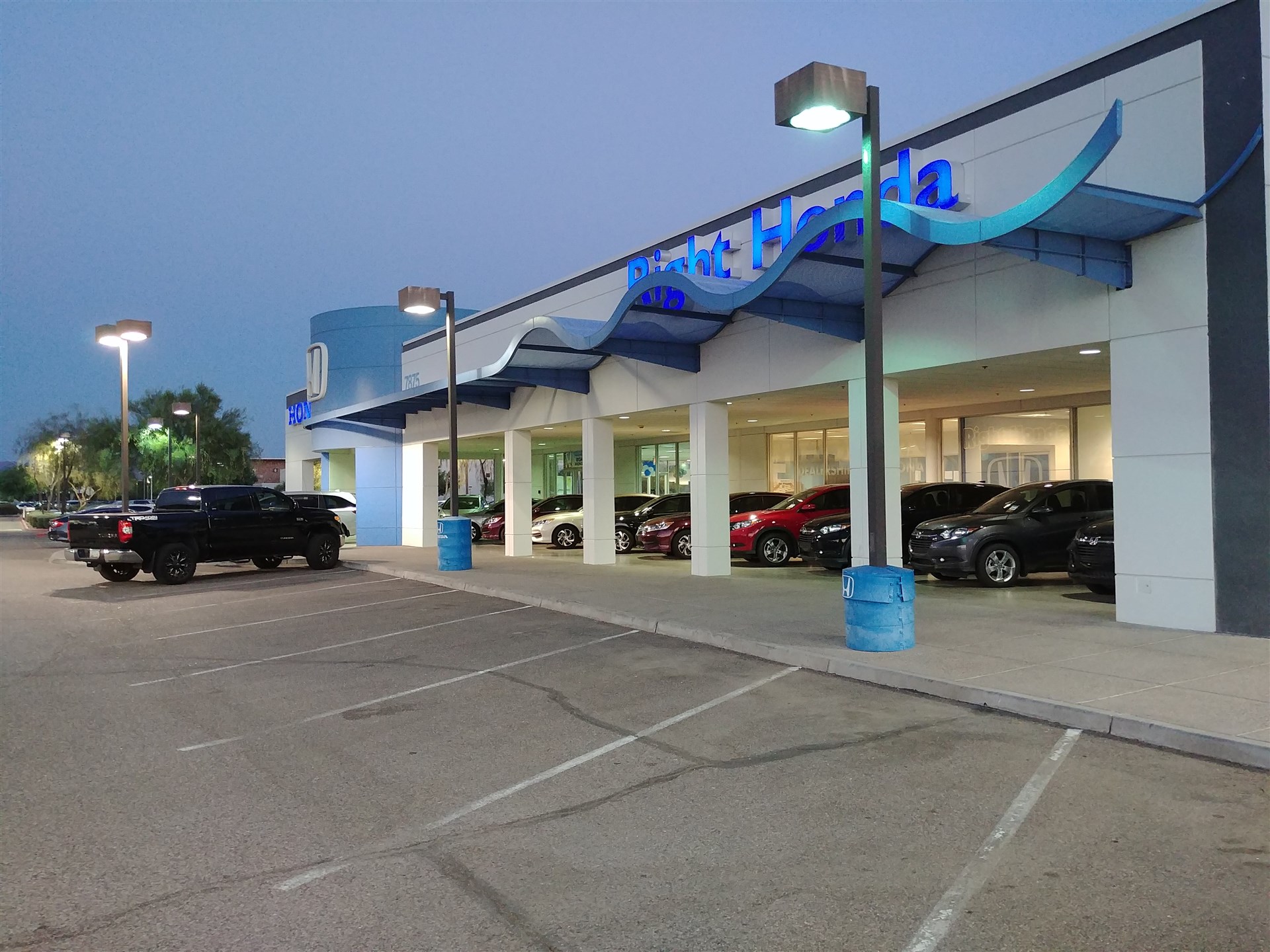 View Gallery
About Right Honda
Right Honda prides itself on receiving many prestigious awards, such as, the Honda Master's Circle, which only is given to the Top 50 Honda dealers in the country. Right Honda has also been the Dealer of year for Dealer Rater, and the top Customer satisfaction award for 6 years running. Here at Right Honda it makes us proud to know we take care of our customers and their overall satisfaction is our #1 priority.
Dealership Services - Service, Finance, Cash For Car, Sales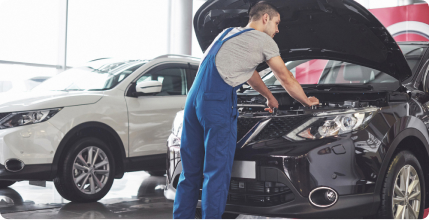 We Take Care of your four wheeler
Want to fix your car? Come to us for we provide services from minute details like fixing scratches or car dent to repairing engine gasket to cleaning or replacement of parts and accessories. Not only this, our car-servicing includes oiling the car for smooth running, warranty options, fixing, and placing the right tire or wheel to the automobile.
Service Specials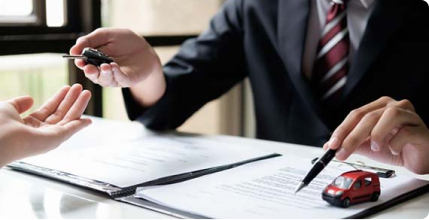 Your Car Financing is Our Duty
Want to buy a car but don't know how to arrange funds for it? Avail different financing offer as per your preference from our funding option like get loan at low rate of interest by either paying small installments each month or lump-sum payment, or takeaway the car on lease under flexible terms and condition by availing the deal at a high credit-rating score.
Vehicle Financing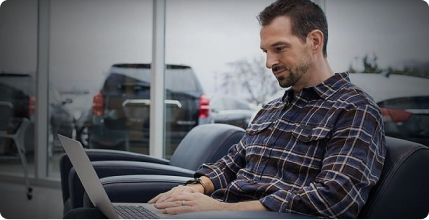 Pay Cash For Your Used Car
You can just simply pay cash and takeaway your dream car both used car and car of the latest model. We provide you with the option to make remittance and thereby choose from our colossal collection of automobiles and our outlet closest to your location will deliver the car at your doorstep. Thus we make sure that there's no barrier obstructing you to cover your milestone.
Vehicle Trade In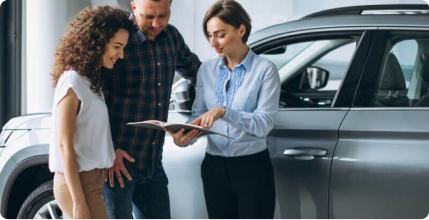 affordable pre-owned cars for sale
When you visit our Car Dealership, you'll be greeted by a friendly and knowledgeable sales team who is dedicated to helping you find your ideal car. They'll take the time to understand your needs, preferences, and budget, and help you compare and contrast different models and features to make an informed decision.
Certified Cars
Review From Google (Most Relevant)
Right Honda is amazing. I went in this weekend looking for my first car and I left with a beautiful 2019 Nissan Rogue for an amazing price. Everyone was very friendly, welcoming and non-intimidating. I left feeling comfortable that I made a smart purchase. Thank you to my salesman, Logan and the manager, Summer.
Absolutely fan freaking tastic.. great people. Flew from Denver. To buy a newer Honda CR-V EX-L.. great deal heck. Flew 685 miles to drive 860 back to Denver. Great experience with all the staff
About a couple months ago (in August 2022) I took my 2018 Civic EX-T Hatchback into right Honda for service regarding my AC Condenser or Compressor (can't remember exactly which one) but the guys over at Right Honda took care of me! In the Arizona summer it sucks to not have AC & given my car still had Honda care they put me in a loaner vehicle (Honda Accord Hybrid) & I was in great care the whole time. I want to shout out Mike in the service department & Eddy for taking care of me! When my A/C went out I immediately questioned my loyalty with Honda but the guys over at Right Honda took care of me and based on how my experience went I will definitely go to Right Honda for all my car needs. Thanks again guys!
I've been very happy with my service advisor, Jesse, and the service team at Right Honda. I drive across town (passing by another Honda dealership where I've had sub-standard service a couple of times). The Right Honda service center is run professionally, everyone is pleasant, it is organized, super clean, has a comfortable roomy waiting room with a patio, a nice coffee machine, drinks, and snacks, a nice spotless bathroom. Even 2 other team members saw me waiting (I was already being helped) and offered to assist. Jesse M is always professional, polite, explains very well, respectful of my time, good about status communications, very nice, and I feel comfortable with him. The service was going to take longer than expected, and I was offered a loaner vehicle. I'm really happy with the great customer service!
For review of how the customer service is at this dealership, we purchased a 2019 Acura tlx and after weekly hand washing the car black spots started showing through the paint. Each time the blemishes got worse and now there are multiple damage areas on the car. We spoke with not only the sales manager we worked with, but also the service manager and nobody showed care or concern. On top of that no one was willing to talk or make anything right. We were brushed off and made to clearly feel as though we were inconveniencing them and wasting their time. Truly just disappointed in the service, you customers are you income think about maybe treating them a little better. The picture of when originally purchasing the car you can clearly see no marks, the others show a different story.
After losing a car to my teenage son I found myself in the market for a used car. I did a lot of research and found my way to Right Honda's website. I found a car and submitted an inquiry which was quickly responded to by Matt DeRamus. He checked to see if the car I wanted was still there, and then set up an appointment for my wife and I to come up to the dealership. After explaining we lived in South Chandler I would have to wait until the next day. Matt texted me in the morning to let me know the car I wanted was going to be gone by the time I got there as there was a deal going on it. No problem, I still drove up there as they had a lot of cars compared to others. When I arrived, Matt was ready to show me cars. No pressure at all he listened to what I wanted looked at his inventory and we went walking. While looking at the used cars I asked a question about the new Civics they had. Matt explained and answered all my questions. He brought up leasing which was something I never thought I would do. After listening to him and working the math it made sense. Matt told me he could get me in a new lease cheaper than the older car that was used that I liked. After about 35 minutes Matt had worked out a deal for a new 2021 Honda Accord. For those worried about the process, it was painless. We had already agreed to a price when his manager came over and walked through. It took two times for them to work out the price I wanted. In this market when you don't have to discount cars, I was able to get a slight discount and was able to get the price I wanted. Time to go to the finance guy and let me say besides the getting to the price part finance is the part I hate the most. So, the price was easy and quick, I was prepared for an all-out assault in finance. To my shock my wife and I sat down, and he started to go over the numbers. They were the same numbers and there was ZERO up sell. He went over what were required to do, and the only time he offered something for sale was to buy the package at a pre-paid discount for everything you needed to do. It was a simple yes or no and then on we went signing the car. The process was amazing, within about 3 hours in total I had a new car deal worked out for a new lease. At other dealers I would have just been starting to figure out pricing. Matt and his entire team are amazing and good at what they do. The deal NEVER changed like other dealers; they are changing the game of car buying which is awesome! Matt DeRamus is a veteran (Thank you for your service, Matt!), and he takes care of other vets like my wife. Matt impressed me so much that we went back two weeks later and traded in my wife's Kia Sorento for a new Honda CRV. We now lease a 2022 Honda CRV and a 2021 Honda Accord Sport, the process was quick, fair, and easy! Right Honda and Matt are the only way to get a car, if you want a new or used car go see Matt today!
Heather Brodhurst AZ-PHOENIX
I recently visited the Right Honda store in Scottsdale where I had the privilege of meeting Logan one of the car salesman. My son had already shopped for the car on line. I was just going in to either purchase the car or not. Logan was very kind and pointed out all the features of the car and allowed me to drive the car to ensure I was pleased with its performance. Yes of course a test drive is generally given, however it was his mannerism. The way he was super kind and said, drive, make sure it's got all that you are looking for! I loved the customer service he gave in knowing what the car had to offer. The car was perfect and I wanted to purchase right away. Unfortunately we did not end up with the car mainly because my son, who the car was for, got scared off by the initial numbers. That had nothing to do with Logan. To be honest, I really really wanted that car, not only for my son but also because of Logan. He didn't pressure me, was just persistent and I know Sonny ( not sure of his title ) worked and wanted me to have the car as well. I will regret not buying that car for a long time, but I couldn't get my son past the initial numbers. If you're looking for a good certified Honda, go to Right Honda, ask for Logan! Sincerely, Heather
Julian was polite, professional and knowledgeable about everything that needed to be done to service my car. He took the time to explain each thing that was being done and why. I waited in the comfortable, nicely appointed Customer Service waiting room and the job was finished a little quicker than anticipated. Overall I had a very pleasant experience with Right Honda. I've been using this dealership to service my cars for the last five years and have never been disappointed.