New Car Dealer
Share
Pearson Honda- Honda dealer in Midlothian
Is this your Business?
Customize this page
Claim this business
Dealership Services - Service, Finance, Cash For Car, Sales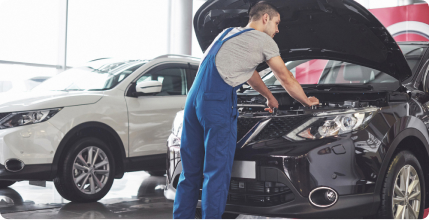 We Take Care of your four wheeler
Want to fix your car? Come to us for we provide services from minute details like fixing scratches or car dent to repairing engine gasket to cleaning or replacement of parts and accessories. Not only this, our car-servicing includes oiling the car for smooth running, warranty options, fixing, and placing the right tire or wheel to the automobile.
Service Specials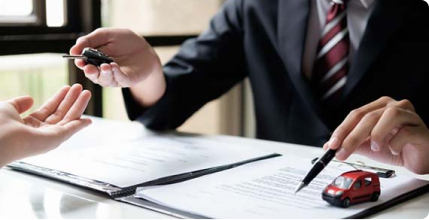 Your Car Financing is Our Duty
Want to buy a car but don't know how to arrange funds for it? Avail different financing offer as per your preference from our funding option like get loan at low rate of interest by either paying small installments each month or lump-sum payment, or takeaway the car on lease under flexible terms and condition by availing the deal at a high credit-rating score.
Vehicle Financing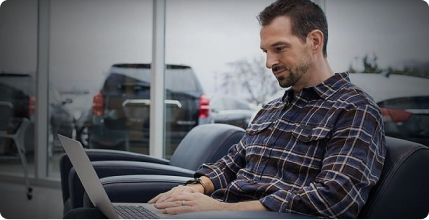 Pay Cash For Your Used Car
You can just simply pay cash and takeaway your dream car both used car and car of the latest model. We provide you with the option to make remittance and thereby choose from our colossal collection of automobiles and our outlet closest to your location will deliver the car at your doorstep. Thus we make sure that there's no barrier obstructing you to cover your milestone.
Vehicle Trade In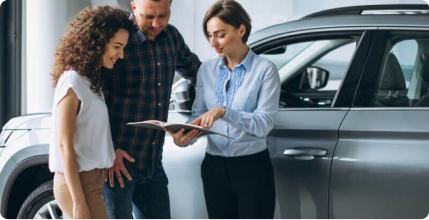 affordable pre-owned cars for sale
When you visit our Car Dealership, you'll be greeted by a friendly and knowledgeable sales team who is dedicated to helping you find your ideal car. They'll take the time to understand your needs, preferences, and budget, and help you compare and contrast different models and features to make an informed decision.
Certified Cars
Review From Google (Most Relevant)
Greetings I am fully 100% satisfied with the service. Everything was timely and all associates were really great and professional. 👍 Thank you very much. I wanted to buy the new Pilot that was at the dealership but the next day it was sold. Service at this Dealership was superb with everyone from drop off to casher to pick up smooth and friendly. 👍 Thank you very much.
The service department was extremely friendly and helpful making my appointment to accommodate my schedule. The parts department verified what was needed and had the parts ready to go. My Odyssey was ready for me to pick up when promised. I truly appreciate Pearson!
I worked with Nate Jones and the customer service was awesome. He acknowledged us the minute we walked in . He was kind and helpful all the way though out the entire purchase. Everyone we encountered was very kind . Thank you Pearson Honda.
Family bought cars here over the years. Salesmen used to be friendly. I recently came here three weeks ago to look at a 2023 Honda HRV which there were four listed on the dealer website. When I went in to ask for one, I interacted with an older gentleman who eyed me up and down. Before I even told him the model I wanted to see, he interrupted me and said "we don't have it". There was a red one parked out front with a sale tag on it. I was puzzled. I went to ask him if I knew any other dealers with the car in stock, he rudely cut me off again, and said "you order it online". I then asked him if I could test drive the car if I ordered it. He told me, "all sales final". I walked out after that. Could not believe how rude this salesperson was. The way he was eyeing me down it made me feel he was judging me since I'm a young adult. It should not matter how old someone is; you do not know their life. I have since purchased a brand new vehicle from another dealership and I'm not coming back to this one. I remember when my parents purchased their cars here when I was a kid. It was great back then. What happened to you all, Pearson Honda?
If you appreciate ANY sense of customer service or ethical business practices, this is not the dealership for you. I agreed in terms (to include signing an agreed upon price) to buy a 2010 Subaru Forester from Pearson Honda. Since I signed the terms, I was then told that a deposit on the vehicle would not be necessary as they still had to inspect and clean the vehicle. While they were inspecting and cleaning the vehicle I had worked with Carvana to sell my current car. I received daily updates on the status of the Subaru, and to their credit the vehicle was ready early. Because of the weather (Hurricane Ian), Carvana was delayed in scheduling the appointment to pick up my current car. I kept the salesperson informed of these updates, and my intention to pay cash for the Subaru, to which he agreed. On the next business day (for the bank) I was scheduled to close on the purchase of the Subaru, and was surprised and disappointed to learn that the car had sold. I was not given the courtesy of a phone call or other communication that there was another interested party, and with my almost hourly communications with the salesperson I was lead to believe that the deal could be completed as planned. The dealership as a whole has done nothing to contact me, rectify the situation, or even to see if I was interested in another vehicle. I sold my car to purchase a vehicle from Pearson Honda and am now without a car.
Took my car for oil change and tire rotation. Got to my next destination and heard my driver side tire grinding and making loud noise. When I parked I realized some of my driver side lug nuts were loose. I called the dealership and they were closed. Once I got the svc Dept on the phone I was told to have my car towed and to bring it in. No concern for my safety, no apology for incomplete service on my car. No apology at all. I purchased two Hondas here. Very disappointed in the poor customer service and dismissal of my safety
This is the only shop that touches my Acura! Lisa and all the advisors are super helpful. I never feel like they are trying to take advantage. Prices are reasonable and they make me feel appreciated! Money well spent.
This review is overdue and specifically for the mechanic team: I would regularly take my Honda that I purchased there for any maintenance however, service declined over time. My car seat belt indicator light stays on continuously, and every time they begin the diagnostic test, the light would go off and they would tell me it's fixed, even though they didn't seek to solve the issue. After a few days, the light would come back on and I've been informed it would cost $80 each time just to run the test, for the light to turn off, for nothing to be fixed and round and round we go. They stopped running the car through the wash if they didn't feel like it. They once let me leave without walking me through their checklist, in which the BRAKES WERE IN THE RED CATEGORY in terms of urgency to fix. I had my 2 small children in the car at the time - they don't care about the safety of their customers. Also, I'd told them there was a faint rattling sound and they argued there was nothing and they couldn't hear it and insinuated condescendingly that maybe I had the radio up too high. Took it to a REPUTABLE MECHANIC and It was the serpentine belt. Can you guess what gender I am?