Momentum BMW- BMW dealer in HOUSTON
Is this your Business?
Customize this page
Claim this business
Sales Hours
Currently Closed
Service Hours
Currently Closed
Service
Monday
Tuesday
Wednesday
Thursday
Friday
Saturday
Sunday
Sales
09:00 AM - 07:00 PM
09:00 AM - 07:00 PM
09:00 AM - 07:00 PM
Closed
09:00 AM - 07:00 PM
09:00 AM - 06:00 PM
Closed
Service
07:00 AM - 07:00 PM
07:00 AM - 07:00 PM
07:00 AM - 07:00 PM
Closed
07:00 AM - 07:00 PM
08:00 AM - 04:00 PM
Closed

Dealership Services - Service, Finance, Sales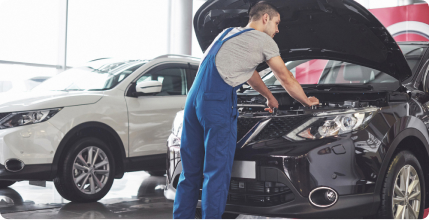 We Take Care of your four wheeler
Want to fix your car? Come to us for we provide services from minute details like fixing scratches or car dent to repairing engine gasket to cleaning or replacement of parts and accessories. Not only this, our car-servicing includes oiling the car for smooth running, warranty options, fixing, and placing the right tire or wheel to the automobile.
Service Specials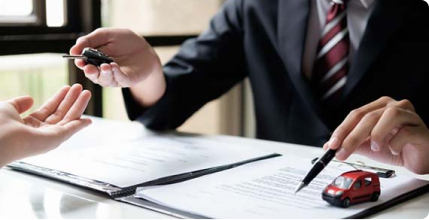 Your Car Financing is Our Duty
Want to buy a car but don't know how to arrange funds for it? Avail different financing offer as per your preference from our funding option like get loan at low rate of interest by either paying small installments each month or lump-sum payment, or takeaway the car on lease under flexible terms and condition by availing the deal at a high credit-rating score.
Vehicle Financing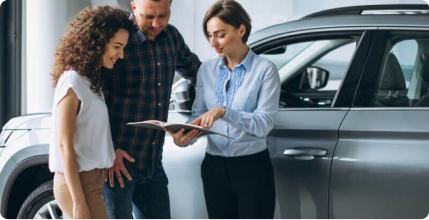 affordable pre-owned cars for sale
When you visit our Car Dealership, you'll be greeted by a friendly and knowledgeable sales team who is dedicated to helping you find your ideal car. They'll take the time to understand your needs, preferences, and budget, and help you compare and contrast different models and features to make an informed decision.
Certified Cars
Review From Google (Most Relevant)
The posted price for this had me up before dawn making the 3hr drive into Houston to check it out. On the way I got a call from the sales rep Rocky. He stated the car was going thru thier detail process and it would be out front and ready when I arrived. This call came literally a few minutes after they opened that morning so I was already impressed with the prompt customer service. Got there after making an earlier appointment to see another like vehicle. As he stated, out front, shining and smelling good. She whispered to me, "I'm going home with you today". Very seductive and persuasive. Now, I'm no fan of dealerships or the car buying experience. Most sales reps I've dealt with in my time are no better than the guys at stoplights trying to wash your windows for a dollar. My guy Rocky at Momentum BMW stepped his game all the way up. The man was professional, didn't try to "sell" me anything and just gave it to me in black & white, no car lot talk. Of course you always try and get the best deal for your money but he looked at me, I looked at the car and we both knew it was impeccably priced. With that said he did offer a concession or two. I really didn't want to overplay my hand because the conversation we had wasn't the typical BS car sale talk. Like I said, the guy was a complete professional and my BS meter wasn't registering with him. If you've read any of my posts you know I'm a HUGE proponent of customer service. I don't know if that was Rocky's personality or the way Momentum trains their people but I'll say this, car sales reps would have a better overall reputation if they approached their job and the customer like Rocky.
Had a 5 Star experience with Rocky, from start to finish. Best new car purchase experience I've ever had. He even took an hour plus to show me about the car a few days after the purchase. Love my new BMW!
What I liked most about shopping and buying at Momentum BMW was I felt like they listened to what I was wanting and matched that with the cars they showed us. Taha (Rocky) Chehab helped us from start to finish. After talking with us to learn our situation and what we were shopping for, he showed us what they had in stock that matched, then we looked online at what the group might have to offer, and then we walked the lot at my request to look at some other possible options. In the end, we bought the first car he showed us. We never felt pressured. We never felt like we were trying to be up-sold to something. In fact, we didn't buy when we visited. We wanted some time to think and discuss it, and while we all knew the car might move fast, Rocky didn't even try to pressure us into placing a reserve on it after he informed us it was available to do so. We ended up calling back later that night to reserve it and went in the next day to buy it. Financing was also great. They took the time to understand how we wanted to manage the cost and explained exactly all the options available. A few days after the sale, Rocky invited us back to the dealership and took more time with us going over the features of the car and answering questions after we had a few days to become familiar with the car.
Traded in my BMW for a new one with Momentum. Barry, my sales consultant, was spectacular in every aspect in the art of sales. No pressure and was able to meet all my expectations. Momentum is very lucky to have him. Thank you again to the whole Team!
Had an awesome purchasing experience here. I was taken care of by Max White, who did great. Max was very patient, and explained the car in great detail. I was very impressed with his knowledge of the brand. He knew exactly what I wanted and what would work best for me from a brief conversation. I fully recommend him. I truly enjoyed the overall process and I am very happy with the car. Thanks Max and Momentum BMW!
A manufacturer's safety recall was due and I wanted have it done at my place. Also, I needed to reschedule an appointment with a very short notice. The team at Momentum was excellent accommodating my rescheduling without a complaint and subsequently following it up with me until the work was done. Although different people were involved in this process the relaying communications among us was flawless, the best I have seen in recent years. The technician who did the work was Gabriel. I was impressed with his professional look and conduct. And, I could even feel his pride of being a part of this well-run organization.
Just purchased an X-7 BMW from Momentum BMW and my salesman was Warren Hodge, he was the most professional car salesman I have ever met, 1st class act! I would highly recommend anyone looking to buy a BMW to go here and ask for Warren Hodge!!!
I placed an order in February for my car and been very excited to receive it since then! Thanks to Rocky I loved the customer service that was provided. He was very helpful throughout the whole process! Today he walked me through all the new features my car has to offer and I really appreciate that. Also Sufyan was a great help regarding my future service needs. Overall the whole team made me feel very comfortable. I will definitely send my family in the future to purchase from here. Thank you guys so much!