Mike Hale Acura- Acura dealer in Murray
Is this your Business?
Customize this page
Claim this business
Dealership Services - Service, Finance, Sales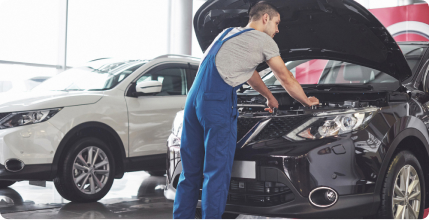 We Take Care of your four wheeler
Want to fix your car? Come to us for we provide services from minute details like fixing scratches or car dent to repairing engine gasket to cleaning or replacement of parts and accessories. Not only this, our car-servicing includes oiling the car for smooth running, warranty options, fixing, and placing the right tire or wheel to the automobile.
Service Specials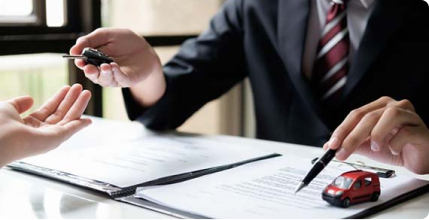 Your Car Financing is Our Duty
Want to buy a car but don't know how to arrange funds for it? Avail different financing offer as per your preference from our funding option like get loan at low rate of interest by either paying small installments each month or lump-sum payment, or takeaway the car on lease under flexible terms and condition by availing the deal at a high credit-rating score.
Vehicle Financing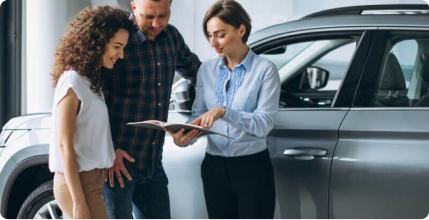 affordable pre-owned cars for sale
When you visit our Car Dealership, you'll be greeted by a friendly and knowledgeable sales team who is dedicated to helping you find your ideal car. They'll take the time to understand your needs, preferences, and budget, and help you compare and contrast different models and features to make an informed decision.
Certified Cars
Review From Google (Most Relevant)
the worse customer service ever!! I ordered some new part from their online page but when I received the parts the were bent and scratch they look like they were used parts. I decided to send it back which meant paying 22$ for the shipping plus 25% restocking fee which I think is not fear because it was not my fault that the part were not in good condition. but the worst part of all this is that it's been more than 20 days since the received the parts and still haven't get my Refund. every time I call they said they going to process my refund but nothing happens. don't buy nothing online from this people.
Jake Wade was awesome helping us get into our new Acura RDX Advanced Package! He made sure we got exactly what we were looking for, helped us order, was patient as we checked in on progress and shared in our excitement when our car arrived!! We are thrilled to be driving our dream car! So happy with the service and the quick and easy checkout! There was no cringy up sale, we got exactly what we needed and wanted at a great price! We're excited to be apart of the Mike Hale Acura Family! Thanks, Jake!
Poor customer service, poor communicators, poor attention to detail, overall very poor experience. Nobody ever returned a call when I left a message. I had to reach out more than once to get an update on my car. They clearly didn't want my business. And to top it off, they didn't even bother putting my car back together. Got in my car and saw this on the passenger seat. (See photo) I should've read the reviews before I went. Lesson learned.
I bought my RDX here and I love the car. However, I am absolutely finished with their service department. In theory I paid for oil changes for a few years when I bought the car. However, I've brought it up three times now and every time, I've had the same experience. I make an appointment, drive all the way from Utah Valley, then sit in the waiting room for half a day because they either over-schedule or they take in too many walk-ins and it blows up their schedule. The schedulers promise it will be less than 45 minutes, the techs and service managers blame everything on the schedulers— no one takes responsibility at all for their awful service. From now on, I will just stay local and pay (again) for the oil change— who can afford to lose a whole day for something so routine? (Photo is the poster hanging on the wall in the waiting room- the one I've been staring at for two hours now 😂)
I test drove an RDX a few weeks ago. Ended up loving it and purchased it. Problem was I drove it in the evening. The next morning I noticed a large crack in the window. It was a certified pre-owned so I figured I was safe. My fault buying it "as-is", they verified it was cracked before I drove it and the manager refused to do anything. You would think with being a new costumer and buying an expensive car a big dealer like that would treat customers right and replace the window. No sweat off their back. Boy I was wrong, they told me there was nothing they would do about it. Definitely wouldn't recommend going to this dealer to purchase a car. Most companies from large to small would not sell a certified vehicle with a known safety hazard. Im blown away they wouldn't do a thing make sure their new customer was happy or try to make it right. Mike Hale is garbage.
Went in for 2 recalls and to grab some trim peices that were falling off. I told them that my center console lights stopped working (due to the recall) my tail lights didn't work (recall) and i needed to replace the rear door trim. All in all they sold me the wrong trim, told me the console lights were controlled by the door light switch (wrong) and said to look on YouTube to install the trim. There isn't any videos online about it and took 3 hours over the estimated time. Won't go here again.
I love my acura. I can't bring myself to buy a new vehicle because it's such a solid ride. What makes Mike Hale Acura so great is their service department. They are fantastic! If it isn't right they'll make it right. I've had some fantastic service advisors - Chris, Nick, Ryan. They all are so friendly and they genuinely care if you are satisfied with your service. The update building is beautiful. Clean with lots of customer amenities. Buy an Acura and see Mike Hale service department for the best experience.
These guys are ignorant and rude. They way there mechanics treat each other. I'm telling ya. What a bunch of children. Take your car somewhere else is all i can say. Get better service and respect elsewhere..