Glendora CDJR- Car dealer in Glendora
Is this your Business?
Customize this page
Claim this business
Chrysler dealer Glendora
Dodge dealer Glendora
Jeep dealer Glendora
Ram dealer Glendora

Dealership Services - Service, Finance, Sales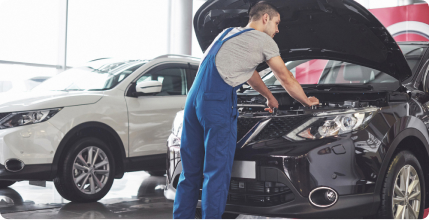 We Take Care of your four wheeler
Want to fix your car? Come to us for we provide services from minute details like fixing scratches or car dent to repairing engine gasket to cleaning or replacement of parts and accessories. Not only this, our car-servicing includes oiling the car for smooth running, warranty options, fixing, and placing the right tire or wheel to the automobile.
Service Specials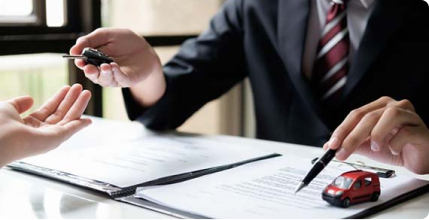 Your Car Financing is Our Duty
Want to buy a car but don't know how to arrange funds for it? Avail different financing offer as per your preference from our funding option like get loan at low rate of interest by either paying small installments each month or lump-sum payment, or takeaway the car on lease under flexible terms and condition by availing the deal at a high credit-rating score.
Vehicle Financing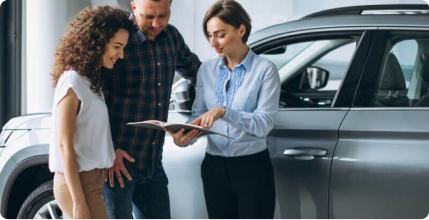 affordable pre-owned cars for sale
When you visit our Car Dealership, you'll be greeted by a friendly and knowledgeable sales team who is dedicated to helping you find your ideal car. They'll take the time to understand your needs, preferences, and budget, and help you compare and contrast different models and features to make an informed decision.
Certified Cars
Review From Google (Most Relevant)
The worst service department. Do yourself a favor and avoid especially if you have a JEEP. I had Serena as my service rep and she doesn't follow up with you. If they say your car should be available at a date it's not true and you won't get any follow up call telling you this either. I had to call Serena two days later to get info. Also they mention they only have one mechanic who isn't familiar with Jeep engine and was hesitant on the job…. Weird as it is a Jeep dealership. I also have a VM from Serena telling me again she forgot to call me lol it's just really funny how she lacks the fundamentals of customer service. Anyways got my Jeep back an just as expected they gave it to me with a new problem due to their lack of experience with Jeep engines. As soon as I turned it on at the lot I notice the "Stop/Start" error it gave me… I know they saw it because it's a big warning and my Jeep didn't go in for this so it has to do with their lack of mechanics experience. I didn't say anything because I don't trust this service including manager Ryan who does nothing but apologizes for his team. So I am taking it elsewhere in hope to get some better experience mechanics to help fix this botched job they did. 🥺
Frank Elliott was my sales representative and went above my expectations. He was very patient, transparent, and had prompt communication. I didn't feel like he was pushy in running my credit or that he really cared about making the most commission possible. Frank has decades of experience and made the process about me and what I was comfortable with. He asked me questions to make sure my new Jeep was exactly what I wanted and it fit my lifestyle. All of the representatives of Glendora Jeep were very helpful from each department such as finance and parts/service. I am an animal lover and it was nice to see their dealership pet parrot being loved and cared for as well as talked to and spoiled with peanuts. I saw this level of care to their parrot each time I went to the dealership which was on many occasions. I ordered the Jeep a few months before it arrived and Frank kept in communication with me as to updates diligently. Also when I purchased the Jeep he made sure I was set up with everything and my Jeep apps. He showed me how to use my car as I've never had a hybrid before and showed me how to use all of my apps. Frank Elliot is very thorough. I highly recommend Frank Elliot and the team at Glendora Jeep. I will add a picture of my Jeep off the lot.
This place made my car buying experience quick easy and transparent not like any of the other dealerships that I have been to. Lyndon helped me out and kept his word til the end, even the finance guy Steve was honest helpful and easy to work with and explained everything very well with the process being way faster then expected. Thank you guys for helping me get my dream truck.
An easy 1 star. Tried to sell my almost new Jeep to them. They harassed me by email to bring it in, then weren't at the dealership at the agreed time. When I did bring it in they'd completely forgotten and took $10k off their offer just because they decided they didn't want that model after all. Go somewhere else if I were you!
Probably the worst experience ever. Took them almost 2 months to fix a radiator hose problem and it cost $1300, almost $1000 in labor. The pics you see, when I got home and inspected the work, wires were hanging down and they didn't even bother to close the red latch. On top of that, they didn't even bother to hose down the car from the 2 months sitting on their lot. As for any of you looking to buy that extended Mopar warranty, don't bother, it's useless. My radiator hose problem cost: $3200 Mopar Expended "Best" warranty (useless) $2800 for rent a car $1500 for a radiator hose repair. Total: $7500 and they couldn't even wash the car when I went to pick it up. On top of that, I regret buying the Jeep Renegade. Everyone always told me, buy Asian, now I finally believe them. Unfortunately, American companies love to take advantage of the consumer and that's the honest truth... Hands down, a very cruel and heartless experience ...
Thanks to Reader and the team for being up front with us through each step of the process and by hearing our concerns along the way about things we disagreed with. Everyone was friendly and very courteous and went out of their way to get the deal done. Got the car I wanted and was able to trade in my car as well!
My service rep was Serena. My vehicle was left September 21, 2022. "Wednesday the latest" were Serena exact words. FYI, this dealer offers no courtesy vehicle and the work would be done fairly quick so no problem. However, I did not recieve any call back until I called on September 29, 2022. Serena answered and mumbled " Did I drop the ball on this one, Let me put you on hold and find out the status" I was on hold for 15 minutes before I hung up expecting she would call me back when she had some info. It appears Serena got some info 1 week later. I got a call back on October 06, 2022. Serena did relay some good news as the price of the work being done was much less than the original job. However, the reason was because they misdiagnosed my vehicle and were about to charge me $2k for something my vehicle did not need. Serena stated my vehicle would be ready that same evening and would give me a call when vehicle was done. I GOT NO CALL BACK until I again called on October 10, 2022. Serena was at lunch and a customer service representative said " I promise we will call you before the end of the day to give you an update." I GOT NO CALL BACK until I again called October 13, 2022 and spoke with Ryan (manager). Ryan said vehicle would be ready in 15 minutes. Lol! I explained my frustration on the lack of communication and inconvenience of no vehicle for over a month. Ryan said "I accept responsibility" when can you pick up vehicle. Again I explained, being vehicle less for the past month and Ryan did not offer any assistance or empathy on my situation. In fact Ryan had the nerve to tell me, I failed to communicate that I needed a ride to pick up my vehicle. Ryan continued with " I am not going to argue with you sir". This is a Dodge dealer and this is the service I recieved. I received no compensation for my huge inconvenience. Super disappointed.
I was at the Mazda dealership for a recall repair they were great. Stayed on top of me getting in for the recall by sending me several letter even fedexed a couple of letter for my 2011 CX7 that I love what a great car. The Mazda staff were wonderful to both my dog and myself . Thanks Mazda I'm safer now because of your persistence. I believe I'm the second owner of the car, so they really made an effort to get me and my Mazda CX-7 crossover in for a recall on the airbag. It's the only recall on the car as I understand it. But they made it easy as well as comfortable. their waiting room was stocked with several choices of drinks and a cool comfortable place to wait