Gault Auto Sport BMW- BMW dealer in Endicott
Is this your Business?
Customize this page
Claim this business
Dealership Services - Service, Finance, Cash For Car, Sales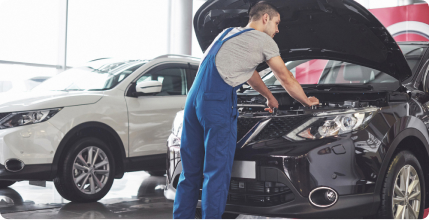 We Take Care of your four wheeler
Want to fix your car? Come to us for we provide services from minute details like fixing scratches or car dent to repairing engine gasket to cleaning or replacement of parts and accessories. Not only this, our car-servicing includes oiling the car for smooth running, warranty options, fixing, and placing the right tire or wheel to the automobile.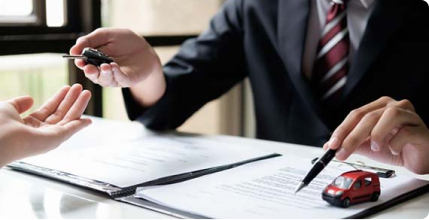 Your Car Financing is Our Duty
Want to buy a car but don't know how to arrange funds for it? Avail different financing offer as per your preference from our funding option like get loan at low rate of interest by either paying small installments each month or lump-sum payment, or takeaway the car on lease under flexible terms and condition by availing the deal at a high credit-rating score.
Vehicle Financing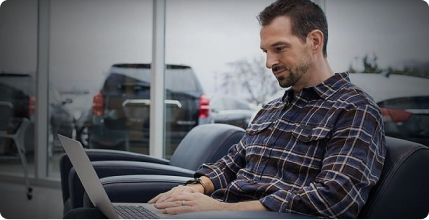 Pay Cash For Your Used Car
You can just simply pay cash and takeaway your dream car both used car and car of the latest model. We provide you with the option to make remittance and thereby choose from our colossal collection of automobiles and our outlet closest to your location will deliver the car at your doorstep. Thus we make sure that there's no barrier obstructing you to cover your milestone.
Vehicle Trade In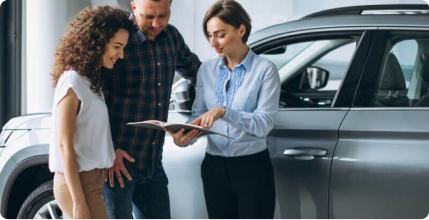 affordable pre-owned cars for sale
When you visit our Car Dealership, you'll be greeted by a friendly and knowledgeable sales team who is dedicated to helping you find your ideal car. They'll take the time to understand your needs, preferences, and budget, and help you compare and contrast different models and features to make an informed decision.
Certified Cars
Review From Google (Most Relevant)
From the moment we stepped on the Gault Auto Sport lot we had a great experience. Not only were we to buy our first BMW but we had found a knowledgeable and experienced client advisor,(also known as a BMW guru) Georges Yammine.You can tell he really loves the brand. We found the process seamless and Georges made himself available whenever we had questions after our purchase. Thanks to all— but especially Georges.
As others have noted- this dealership is selling cars with prior damage (vandalism damage) as NEW. They are taking damaged cars from BMW, fixing them, and selling as Brand New while not disclosing any damage. This is unethical, might be illegal. Not to mention when another BMW dealership informed us of the prior damage, we called and the salesperson and GM - both were extremely rude and did nothing to rectify the situation… They admitted to it but said "tough luck"… WOW. This needs to be reported to BMW corporate, shady dealership! Stay away!
I Visited today for a 1st service on my M5 Comp. The service writer was prompt and professional. The work was done ahead of schedule. The inspection sticker was installed with care on the windshield. My car was washed free of charge. Service was all good. Here's the not so good: While waiting for service I checked out the cars in the showroom for about 10 minutes. Not one of the four salespeople said one word to me during that time. I still gave 5 stars since my intent here is to help our local business, not knock them down. But the sales people here need a kick in the butt!
Where to start. BMWs are terrific cars … for the first five years, and then they start to break. After that, it's just not worth it anymore. You pay for the car, and that's it. They no longer care to make you a lifetime supporter of their brand. Obviously, this happened to me. I took my car in for a repair, got a repair price quote, and was told it would take 3K+ to fix. Listen, regardless of income, when you spend thousands on service to keep the car working, you'd expect a little more concern from the company. Not the case with BMW, and this branch is no exception. BMW customer service is insultingly heinous. To them, they don't care that you're spending thousands of dollars. They're just there to make money from their overly expensive parts and sky high labor costs. They don't express a shred of concern over your situation, they don't try to show you alternatives that could help you save, nothing. You go in, take your ticket, spend away your nest egg, swipe your card, and when it's done, you leave. You DO NOT MATTER. And sure, companies are out there to make money, but with BMW, they're not hiding it at all. They don't give a single iota of concern for the customer. It's really disappointing. Being treated rudely is one thing, but complete and utter indifference is another. When I purchased the BMW, I was so happy to have it. But my experience with the brand has just hardened my heart for them and their products. Not only will I NEVER purchase a BMW again, I will actively tell everyone I know to not purchase a BMW as well because the investment is not worth it. I'm going back to Japanese and Korean cars. They're reliable, durable, and their products are supported with the service, care, and concern that you would want as a customer. They show that they want you to be a lifelong supporter of the brand. I won't be insulted with this kind of indifference ever again, and BMW will never get a single dollar from me moving forward. It's a shame, because I once admired them before too. Good riddance BMW.
I would like to personally thank Michael Tulsey Manager at Gault BMW. Mike & his team went above and beyond to help my family when our tire blew out. It was a Sat and he helped us get back on the road safely! Really appreciate your commitment to your customers. Thank You again!
I just moved to the area and went to Gault BMW for car maintenance. I had great experience working with Bob/Robert at Service department who was helpful and went went and beyond to get my service done. Not only that, but he also took extra time without any appointment to get my license plates installed when I needed it at the last moment.
Anyone that has shopped for a new car lately knows the difficulty in actually obtaining one. Mike Tulsi and our outstanding salesman, Bogdan Khomych (Bogey), were extremely helpful in obtaining our new BMW X5 45e. Although the wait was fairly long, they were honest, kept us up to date on the status and delivered the exact car we wanted. Thanks for a job well done!
Stay away! This dealership is selling new cars with prior damage! They sold a car which had extensive prior damage and repaired it and sold it as NEW. They did not disclose the damages or repairs, said it was BRAND NEW with ZERO issues/damage. The damage and repairs were found when taken to a different BMW dealership who pulled the internal BMW records on the car. GM/Salesperson admitted to the scheme but did nothing to resolve it. Stay far away.