Downey Hyundai- Hyundai dealer in Downey
Is this your Business?
Customize this page
Claim this business
Sales Hours
10:00 AM to 08:00 PM
Service
Monday
Tuesday
Wednesday
Thursday
Friday
Saturday
Sunday
Sales
09:00 AM - 09:00 PM
09:00 AM - 09:00 PM
09:00 AM - 09:00 PM
09:00 AM - 09:00 PM
09:00 AM - 09:00 PM
09:00 AM - 09:00 PM
10:00 AM - 08:00 PM

Dealership Services - Service, Finance, Sales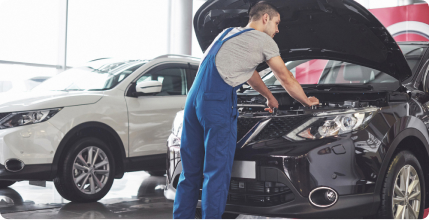 We Take Care of your four wheeler
Want to fix your car? Come to us for we provide services from minute details like fixing scratches or car dent to repairing engine gasket to cleaning or replacement of parts and accessories. Not only this, our car-servicing includes oiling the car for smooth running, warranty options, fixing, and placing the right tire or wheel to the automobile.
Service Specials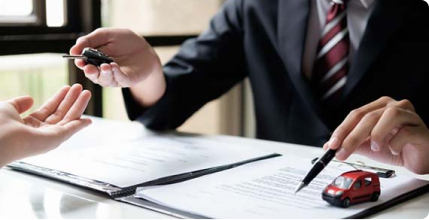 Your Car Financing is Our Duty
Want to buy a car but don't know how to arrange funds for it? Avail different financing offer as per your preference from our funding option like get loan at low rate of interest by either paying small installments each month or lump-sum payment, or takeaway the car on lease under flexible terms and condition by availing the deal at a high credit-rating score.
Vehicle Financing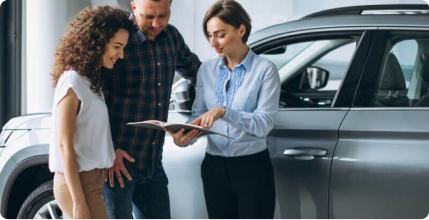 affordable pre-owned cars for sale
When you visit our Car Dealership, you'll be greeted by a friendly and knowledgeable sales team who is dedicated to helping you find your ideal car. They'll take the time to understand your needs, preferences, and budget, and help you compare and contrast different models and features to make an informed decision.
Certified Cars
Review From Google (Most Relevant)
I came here for an oil change and engine flush. The process was quick and easy, Thank you. Only problem was they only offer uber if you live within 5 miles, i live 9 miles away so i had to uber myself. It would have been nice if they lent me a loner car. I was also confused on how they had a Lamborghini, Bentley and other Foreign Luxury / Exotic cars parked outside a "Hyundai" dealership... Pretty cool.
Loved my experience with Downey Hyundai, everyone is so professional and kind. If you ever happen to go there ask for Miguel, he is the best! 10/10 customer service, always going above and beyond to help and so sweet. Thank you Miguel for helping us!
I took my vehicle into the dealership for a recall and came out needing to spend $1100 for a broken antenna cover. My appointment was on Friday July 29 2022. As previously stated, I was taking my vehicle in for a recall. I left my vehicle at the dealership and came back for it a couple of hours later. After waiting longer than I should have for the vehicle to be brought to me, I first notice that the cover for the fuses is missing. I look around the interior of the vehicle to find that it was on the passenger seat, one of the fuses on the floor near my feet. I put this on and head home. Upon arriving at my house, I notice that the antenna cover on my vehicle is missing. I immediately call the dealership and am told that they will have to consult with the manager and to wait until Monday August 1 for "an explanation". Monday comes around and nobody is reaching out to me. I call the dealership and am told that the manager stated that they will help me out by giving me a 20% discount on replacing this antenna cover, something which costs $1100. I go to the dealership and wait over an hour to speak with this manager, Angel. This conversation was infuriating as Angel kept contradicting himself, denying responsibility, denying even the possibility that this could have happened at the dealership, blaming me for it. His explanations were as follows: 1. these parts are known to be flimsy, come off easily, and the vehicle is poorly manufactured, 2. there must have been a large force required (insinuating that it was me that did this) to "rip" this antenna cover off, 3. we (the dealership) did not do any work on the antenna. For the manager of the service department of a Hyundai dealership to argue that they have no responsibility because it is known that Hyundai parts are "flimsy" is beyond mind-blowing. What confidence does this instill in customers if the dealership itself admits this about their vehicles? What else is going to malfunction especially concerning as I am driving? Furthermore, I have no reason to touch the antenna and did not put it through a drive-through car wash as Angel suggested. Moreover, even if they didn't have to do any work on the antenna, I find it very plausible that it could have been bumped as it was being washed. If the antenna was broken before getting to the dealership, it would have fallen on the way there. Rather, it fell as I left the dealership. I am extremely disappointed with my experience at Downey Hyundai, the fact that they deferred any sort of responsibility and even blamed me for having done this to the vehicle. There was no interest on their end to figure out what actually happened. Now I am left to figure this out. I am sure that it is a much cheaper fix than the $1100 if I go elsewhere but I shouldn't have to cover even a cent for damage that I did not cause.
Thanks Jay!! Pleasure to work with, easy going. No pressure. Showed me all the new and used inventory. Told him what I was looking for and the payment I had in mind. Very transparent and straightforward. Thank you we need more people like you in this world. Looking out for customers best interest. He says his name is Jay but ask for Jerome. He will handle your deal and get it done which is most important. Will be returning and recommending my people to Downey Hyundai for all my future Hyundai lease and purchase needs. Clean location. This is how all dealers should handle businesses.
Came here on New Year's Eve, and left with a new car! I had been casually looking around at a few Hyundai dealerships. Once I contacted Downey, they were quick to respond, knew exactly what they had, and were read to show me the car I had sent them the stock number for. Rob El Roz was wonderful to work with. He knew a lot about the car I was interested in, showed me each unique component of it, and was able to answer all my questions. If anyone is car shopping right now, you know just how hard it's been to find good deals and available stock. Always do your research and cost breakdown at home to have any idea of what will be discussed at the dealer. Rob and the rest of the Downey team were willing to work out a fair deal. Very happy I landed here, as many of the other dealerships were in a bit of disarray. Best of luck car hunting!
These guys are great people with great cars. I just bought my car from them today and I'm super happy with my Honda!! I definitely would recommend anyone to come here if you're looking for a great deal! Thanks Armin and Sam and everyone else who help me through the process! I'm grateful!
Buyer Beware!!!! This dealership is shady and I would avoid them at all cost or if you have to buy there watch them like a hawk. Our sales representative was nice and did a great job. The issue was the manager or finance person who tried to charge us 8k more than the sticker price for the car we were looking at in a bait and switch scheme. The car's sticker price was 22,900, but they wanted us to finance 30,900. When we looked at the breakdown of the price the car's price suddenly was 2 grand more. When I asked them about it they said that was always the price. They must have though we were stupid, because I can literally go outside and check. See photo below. Also, they wanted to charge us 2 plus grand for dealer added accessories. Which is ridiculous, as most of the add one would cost much less if I bought them on my own. For example, a module that makes your brake lights flash cost $20 and is easy to install, not 1k. This seemed like an obvious attempt to charge more for the car than what was listed especially since I never asked for them and they could not remove the items now so I would need to pay for them. So you have been warned I would only shop there at your own risk. It is crazy that a dealership in this day an age would try to be so shady. If they are willing to try and rip us off for a couple of grand who knows what else they are not telling us about the cars.
Beware when trying to buyout your lease even if you have the original document that clearly states the terms and conditions to purchase the vehicle. My lease was up and they tried to tack on an additional $1490 so "they can make some money" as they said. I told them I didn't want this fee and they said it wasn't optional. The first paper said it was for and accessory security etch that I clearly didn't want. Over a couple of days I was able to negotiate it down to $1200 and asked them to clearly state that it was a documentation fee and not an accessory. The told me that they were going to write it up as a "theft code" accessory that they were going to sell me. A "theft code" I didn't want but would have been forced to accept if I wanted to complete the purchase. Also, I wouldn't need to bring my vehicle in to get this "theft code" that they couldn't provide me any documentation on. I told them multiple time that this is fraud and they didn't care. They claimed all dealerships charge this and they were the cheapest around. Typically the charge is $2k and I was getting a deal. I called a lawyer and they confirmed this is an illegal practice and I have documentation of everything just in case I had to go to court. Luckily I found a honest dealership that handled the paperwork for me for no fee even though I signed the lease contract with Downey Hyundai in 2019. #ABC7Eyewitness