Devan Acura Of Norwalk- Acura dealer in Norwalk
Is this your Business?
Customize this page
Claim this business
Sales Hours
09:00 AM to 06:00 PM
Service Hours
07:30 AM to 04:30 PM
Service
Monday
Tuesday
Wednesday
Thursday
Friday
Saturday
Sunday
Sales
09:00 AM - 06:00 PM
09:00 AM - 06:00 PM
09:00 AM - 06:00 PM
09:00 AM - 06:00 PM
09:00 AM - 06:00 PM
09:00 AM - 05:00 PM
Closed
Service
07:30 AM - 04:30 PM
07:30 AM - 04:30 PM
07:30 AM - 04:30 PM
07:30 AM - 04:30 PM
07:30 AM - 04:30 PM
Closed
Closed

Dealership Services - Service, Finance, Sales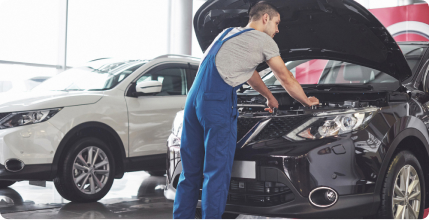 We Take Care of your four wheeler
Want to fix your car? Come to us for we provide services from minute details like fixing scratches or car dent to repairing engine gasket to cleaning or replacement of parts and accessories. Not only this, our car-servicing includes oiling the car for smooth running, warranty options, fixing, and placing the right tire or wheel to the automobile.
Service Specials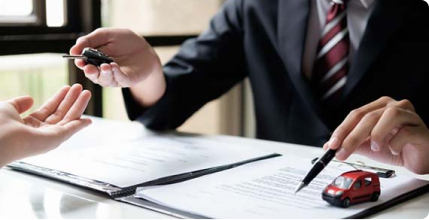 Your Car Financing is Our Duty
Want to buy a car but don't know how to arrange funds for it? Avail different financing offer as per your preference from our funding option like get loan at low rate of interest by either paying small installments each month or lump-sum payment, or takeaway the car on lease under flexible terms and condition by availing the deal at a high credit-rating score.
Vehicle Financing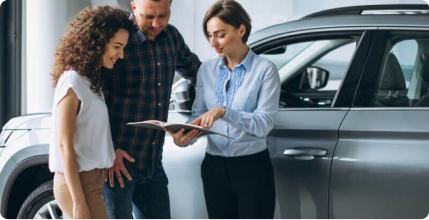 affordable pre-owned cars for sale
When you visit our Car Dealership, you'll be greeted by a friendly and knowledgeable sales team who is dedicated to helping you find your ideal car. They'll take the time to understand your needs, preferences, and budget, and help you compare and contrast different models and features to make an informed decision.
Certified Cars
Review From Google (Most Relevant)
I highly recommend Salesman Dan LaRusso at Devan Acura. I spoke to Dan over the phone and purchased a new 2021 Acura RDX without any stress or aggravation. I was referred to Dan and Devan Acura by family members, all of who had fantastic experiences with their purchase. I was a bit reluctant to make a purchase without going into the dealership, but since I live in Iowa, I had no other choice. The phone experience was excellent, but the delivery to me in Iowa was even better. Top notch service by experienced car professionals. Dan was awesome and did not miss a single detail. I wish I would have done this sooner, because my new RDX is amazing!!! Thank you Dan for the great experience!!! I never thought I would ever say that about a car dealership!!!
I purchased an Acura MDX from Dan LaRusso in 2004 and the experience was fantastic. I since retired and moved to Florida and began shopping for a new MDX. The dealerships in Florida lacked professionalism, product knowledge, and I became extremely frustrated with incompetence. I called Devan Acura and found that Dan was still working there after all these years, and that is a rarity in the car business. I told Dan what I wanted to do, and we had a deal put together over the phone within minutes. You have to like that dealership and salesman in order to drive 1200 Miles each way. I'm a customer for life now!!! They don't play stupid games, and the deliver what is promised. Dan did a great job and knows his product, which too, is so rare today. Thank you Dan and Jeff at Devan Acura for top notch performance!!! Update September 30, 2022. Another Fantastic experience here at Devan Acura!!! Certified 2022 MDX in Apex Blue.
I am impressed by the top class Service I received today. I walked in and was assisted immediately with my vehicle. I have to say Dan Pangia was just hands down awesome! Very thorough with explaining the diagnostic and just had a caring attitude. Thanks!
Had a 10 am appointment for a RDX oil change , arrived early, after checking saw attendant get in the vehicle and move it.. 11 am I see my vehicle parked in a area that I assumed it was done.. Went to the service desk and found out it hadn't been touched . Now a Seinfeld episode kicks in .. I say I had a 10 am appointment' to which service replied, good thing you had an appointment , because if you didn't, the wait is longer.. Key Word WAIT.. At 11:30 my RDX had not moved, and I went back to the service desk , asked for my keys and left.. There I am Georgia Tags, purchased from Acura Columbus OH , and Devan may have had more important customers than me.. Acura Columbus is as a Five Star Hotel for Service and I schedule my service around visits to Dublin OH I spend half my time in CT or Georgia so.. When it comes time to acquire the Electric Acura .. Devan can Wait..
Got a 2016 Acura ILX. Had to bring the car in 3 times within the firat year of having the car because of old batteries they put in the car. Went in another time because my emergency break got stuck, which they claimed they fixed. Now back here again because of the same issue and now they claim they have to replace the emergency break. Are the mechanics not doing their job? Now my car will be there for another week or so and no loaner car to offer.
My review potentially could be a 5 star but since I did not have warranty, the service department is terribly over priced and will not work with you. Paid $232 just for them to tell me my fuze box is broken and if I want it fixed it will be an additional $1,300 ( $500 material $800 labor). On top of that it took them 3 days to figure that out. On the second day, I get a phone call telling me that the technician called out so I have to wait another day. Instead of offering me a rental car for the inconvenience, I just had to deal with it. Private mechanic will be far cheaper. Moral of story is do not take your car to the dealership if you do not have warranty.
Everyone is a consumer. When we go shopping, we see a price and ask ourselves is this a fair price and can I afford it. However, when it comes to purchasing a car, we see the price and then we ask ourselves, how can we keep ourselves from being cheated and gouged on price. In general, nobody begrudges anyone from making a profit either. The fact that dealerships are making record profits, charging 10, 15, 20% above MSRP, which is already higher than invoice (what they pay), and treating customers as though they are doing the customers a favor in selling them a car, it makes the whole experience absolutely lousy. Devan Acura does not do that. They're the exact opposite. Daniel LaRusso and Rick Ottavi are straightforward. They know the cars inside and out. You're not talking to someone who knows less about the cars than you do. You're interested in a vehicle and a price quote? They'll talk to you about it on the phone. They're not saying come on down to the dealership and then we'll go over the numbers. They're not looking to waste your time in the same way they wouldn't want their time wasted. Everyone else charging MSRP + 10 to 20%? They're selling at MSRP. Is selling at MSRP a problem? No, if you've got fewer cars to sell, they have to be sold at a higher price if you want to keep the dealership afloat and let them keep a roof over their heads. Interested in residual value and money factor on a lease? They'll tell you the numbers and won't hide it to try to hide the excess profit margins that other dealers are charging and trying to make. In shopping for a new mid-size SUV for my family, I looked at 7 different makes, and 1-2 models for each make and I communicated with 2-3 dealerships for each manufacturer before settling down on deciding between a Subaru Ascent, Toyota Highlander, Hyundai Palisade, and Acura MDX. I've dealt with 3-5 dealerships for each of these make/models across New Jersey, Connecticut, and New York. Rick and Dan have been straightforward in every communication. They follow the golden rule and treat others the way they would like to be treated themselves. In a world where car dealers are often stereotyped as sleazy salesman, Rick and Dan are a pair of honest guys looking to sell you a good car. These are the right guys to get an Acura from.
Had my 2005 Acura MDX checked since my engine light was on. I was advised that it needed valve adjustment which I gave them the go signal to repair. 4 days passed no word from them that I had to call for updates. Nobody seems to know about my vehicle until 2 hours later when they claimed it was fixed. As soon as I got it check engine light still on. Complained about it and was told to bring it in. Next diagnosis was too much carbon build up in engine needs a new engine. Really didn't notice that the first time ( which fortifies my belief they didn't look at it!). Brought it to my trusted mechanic ( which I should have done the first place). Did valve adjustment. Now my Acura runs great with no check engine light. What terrible service even for a loyal customer for 16 years.