Criswell Alfa Romeo- Alfa Romeo dealer in Germantown
Is this your Business?
Customize this page
Claim this business
Alfa Romeo dealer Germantown
Sales Hours
09:00 AM to 09:00 PM
Service Hours
07:30 AM to 06:00 PM
Service
Monday
Tuesday
Wednesday
Thursday
Friday
Saturday
Sunday
Sales
09:00 AM - 09:00 PM
09:00 AM - 09:00 PM
09:00 AM - 09:00 PM
09:00 AM - 09:00 PM
09:00 AM - 07:30 PM
09:00 AM - 06:00 PM
Closed
Service
07:30 AM - 06:00 PM
07:30 AM - 06:00 PM
07:30 AM - 06:00 PM
07:30 AM - 06:00 PM
07:30 AM - 06:00 PM
07:30 AM - 02:30 PM
Closed
Dealership Services - Service, Finance, Cash For Car, Sales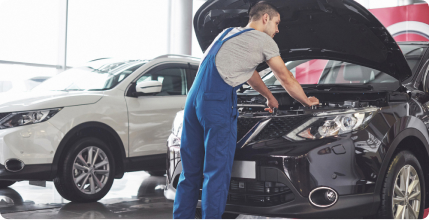 We Take Care of your four wheeler
Want to fix your car? Come to us for we provide services from minute details like fixing scratches or car dent to repairing engine gasket to cleaning or replacement of parts and accessories. Not only this, our car-servicing includes oiling the car for smooth running, warranty options, fixing, and placing the right tire or wheel to the automobile.
Service Specials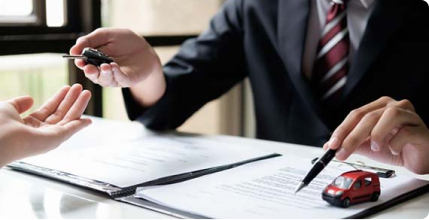 Your Car Financing is Our Duty
Want to buy a car but don't know how to arrange funds for it? Avail different financing offer as per your preference from our funding option like get loan at low rate of interest by either paying small installments each month or lump-sum payment, or takeaway the car on lease under flexible terms and condition by availing the deal at a high credit-rating score.
Vehicle Financing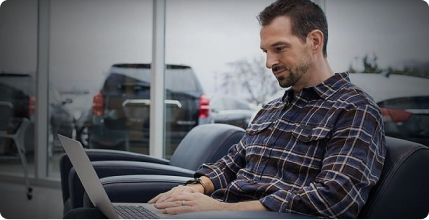 Pay Cash For Your Used Car
You can just simply pay cash and takeaway your dream car both used car and car of the latest model. We provide you with the option to make remittance and thereby choose from our colossal collection of automobiles and our outlet closest to your location will deliver the car at your doorstep. Thus we make sure that there's no barrier obstructing you to cover your milestone.
Vehicle Trade In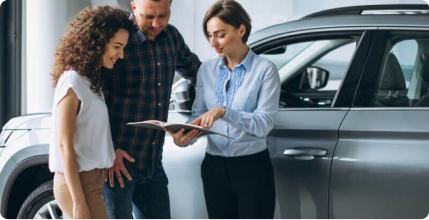 affordable pre-owned cars for sale
When you visit our Car Dealership, you'll be greeted by a friendly and knowledgeable sales team who is dedicated to helping you find your ideal car. They'll take the time to understand your needs, preferences, and budget, and help you compare and contrast different models and features to make an informed decision.
Certified Cars
Review From Google (Most Relevant)
Last week I dropped my Alfa Romeo Guilia off for routine service. I was greeted by Erick as I dropped my car off at the dealership. He told me immediately what would be done and timing. He kept me updated and was pleasant and professional. I appreciate good service on my car and good customer service. People too often just want to make negative comments - I wanted to take the time to recognize my positive experience. Thanks and keep up the good work !
This dealer has done right by me. I bought my car used with a warranty and they've treated me like any other new car customer. Friendly and honest folks. The prices are a bit higher, but they're one of the only ones working on these cars in the area, and they are still reasonable. I'll be a long time customer, highly recommend.
Had my first service today at criswell Alfa Romeo. I've driven a Mercedes for the last 4 years and this is my first Alfa Romeo. Unfortunately the two brands are worlds apart. Mercedes always had a loaner and plenty of staff available. The person working was doing his best but unfortunately wasn't being given a lot to work with by the dealership. I was asked multiple times if I purchased my car from Criswell Alfa Romeo. I guess if you buy a car from them they treat you better. No loaners here unless you have purchased a car from them. I watched another customer who owned a Maserati being serviced get treated the same way. If you have $50k to $150k to spend on a car you might want to think twice before buying an Alfa or a Maserati. They don't seem to want to provide the service that the price of their cars deserve. Reply below says they have loaners if requested in advance. That's not what they tell you when you ask. They only give loaners to people who buy cars from them. I was also told that they have zero loaners to give even if I had purchased my car from them. Only one guy working in service and he was working very hard. Criswell Alfa Romeo Maserati needs to do better.
I brought our Stelvio in for a routine service, and during the inspection, it was discovered that there was a serious coolant leak. The leak was covered under warranty, and taken care of quickly. The team and especially Pai were helpful and communicative. I will continue to service the vehicle here!
Had an odd issue with my AR during travel on July 4th and stopped at the dealership as we were not going to be able to get back home without it getting addressed. Not only was the sales staff helpful in doing everything they could to assist us (service was closed for the 4th), but the next morning when I stopped back when service opened, they were ridiculously helpful in getting it remedied. Honestly, a good enough experience that if I remain in an AR for my next car, I'll absolutely consider Criswell Alfa.
This is a longer review, but I wanted to wait until a month of ownership of the Stelvio before I wrote it. Spoiler alert: we love it. First of all, if you're in the market for an X3 or Q5, you MUST test drive the Stelvio. When it comes to the driving experience, you'll be pleasantly surprised. I had a 328i manual transmission couple that I loved. Our baby needed a booster seat, so unfortunately we had to transition out of a coupe. We test drove the X3, 330i, RDX, Q5, Highlander and the Passport (all 2020s). The X3, 330i and Q5 had great tech, but did not match in driving experience to my old bmw. Obviously can't compare the driving experience of a sport coupe to a sedan/SUV, but I guess I expected more from the brand new BMWs. The new BMWs felt boat-y (word?), over-styled, and looking back, I would overall describe them as "underwhelming." In any event, we committed to get the X3. The Stelvio was a last minute addition. It's not on many top 10 lists, and frankly I thought Alfas were out of our price range. We were surprised to learn the Alfa/Maserati Criswell dealership was hidden off of Middle Brook Rd. close to our home in Germantown. The plan was formed to test drive the Stelvio just to check off a final box, but still 99% planned to go with the X3. We took the Stelvio home the same day. We love the car. it's different, fast, fun, spacious, and handles like a coupe. The review quote that accurately summarizes our experience (my wife found it) was: "In a world of bland crossovers, the Stelvio is a spicy Italian meatball in a Ferragamo suit." On top of our awesome experience with the Stelvio itself, was the excellent experience at Criswell Alfa. James was our non-pushy sales guy. He has an old dad vibe, but knew or was able to get any and all of the information we needed. He was knowledgeable about the vehicle, specs, tech and various packages that distinguished the vehicles. The finance manager Krystie is a financial guru. As a team they made us feel like they wanted our business, worked on our pricing, gave us space when we needed to consider our options, and really made the deal happen. All in all, definitely go to Criswell Alfa Romeo. Ask for James and Krystie, they made this major decision a fantastic experience.
Pertaining to the service department. Mickey Mouse operation that consistently fails to meet the level of customer service expected of a luxury car brand. Difficult to reach a service rep via telephone, almost impossible to schedule a servicing at a reasonable time, wholly overpriced for even the simplest services (even for a luxury brand), and, in less important matters, they always have an excuse as to why they can't give me my complimentary car wash. The straw that broke the camel's back, however, occurred this morning. I made an appointment over a month in advance to get my car serviced and receive a loaner car due to the time requirements of the repairs. I make my way to the dealership at 8am on a workday after having shifted multiple obligations at work, driving through 40 minutes of DC traffic in the process, only to find out that they have no loaner cars. They knew in advance of my appointment that they had no loaner cars for the day. Did I receive a phone call? Of course not. They don't have the common courtesy to give me a phone call, shoot me a text, send me an email, tweet it, or whatever. They only tell me this as I am standing at their service desk handing them my keys. Apparently, I was next on their list to call, though. So, kudos on that. Get your car serviced elsewhere. I know I will.
Wanted to test drive a Giulia Quadrifoglio. Sales associate told me they don't allow test drives of that car, but would check with the manager to see what he can do. I told him I was a serious buyer (even had the green light from my wife!) Manager denied the test drive. I get it, they probably get a bunch of kids trying to test drive this car, but I'm actually an interested buyer and would have bought the car if the test drive and deal went well. I'm also not going to spend 80k+ without test driving the car! The manager didn't even come out and tell me himself, sent the sales associate back out to do the dirty work. Very unfortunate experience with this dealership. Will be going to others for my GQ.