BMW Portland- BMW dealer in Portland
Is this your Business?
Customize this page
Claim this business
Sales Hours
11:00 AM to 6:00 PM
Parts Hours
Currently Closed
Service Hours
Currently Closed
Service
Monday
Tuesday
Wednesday
Thursday
Friday
Saturday
Sunday
Sales
9:00 AM - 6:00 PM
9:00 AM - 6:00 PM
9:00 AM - 6:00 PM
9:00 AM - 6:00 PM
9:00 AM - 6:00 PM
9:00 AM - 6:00 PM
11:00 AM - 6:00 PM
Parts
7:00 AM - 6:00 PM
7:00 AM - 6:00 PM
7:00 AM - 6:00 PM
7:00 AM - 6:00 PM
7:00 AM - 6:00 PM
8:00 AM - 4:00 PM
Closed
Service
7:00 AM - 6:00 PM
7:00 AM - 6:00 PM
7:00 AM - 6:00 PM
7:00 AM - 6:00 PM
7:00 AM - 6:00 PM
8:00 AM - 4:00 PM
Closed
Dealership Services - Service, Finance, Cash For Car, Sales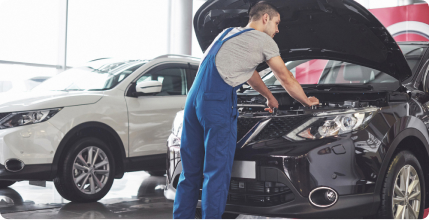 We Take Care of your four wheeler
Want to fix your car? Come to us for we provide services from minute details like fixing scratches or car dent to repairing engine gasket to cleaning or replacement of parts and accessories. Not only this, our car-servicing includes oiling the car for smooth running, warranty options, fixing, and placing the right tire or wheel to the automobile.
Service Specials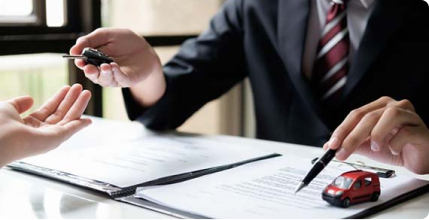 Your Car Financing is Our Duty
Want to buy a car but don't know how to arrange funds for it? Avail different financing offer as per your preference from our funding option like get loan at low rate of interest by either paying small installments each month or lump-sum payment, or takeaway the car on lease under flexible terms and condition by availing the deal at a high credit-rating score.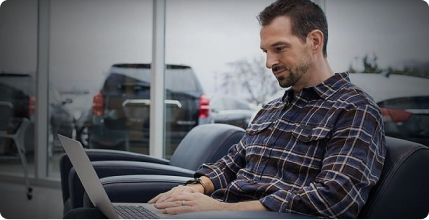 Pay Cash For Your Used Car
You can just simply pay cash and takeaway your dream car both used car and car of the latest model. We provide you with the option to make remittance and thereby choose from our colossal collection of automobiles and our outlet closest to your location will deliver the car at your doorstep. Thus we make sure that there's no barrier obstructing you to cover your milestone.
Vehicle Trade In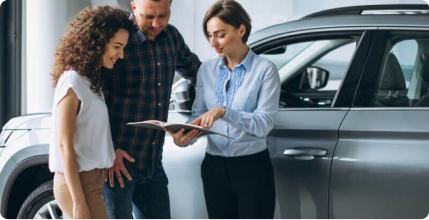 affordable pre-owned cars for sale
When you visit our Car Dealership, you'll be greeted by a friendly and knowledgeable sales team who is dedicated to helping you find your ideal car. They'll take the time to understand your needs, preferences, and budget, and help you compare and contrast different models and features to make an informed decision.
Certified Cars
Review From Google (Most Relevant)
I was discriminated by Rob Rogers and Sean their service advisor.Their service advisor asked my husband where his accent was from. I came in to service my vehicle and this dealership tried to sell me new tires and wheels that cost close to $5,000.00 on a vehicle that has 17k miles I asked the manager to send me a video of the bent wheels and he refused to they tried to get money out of me and not fix the actual issue which was a noise coming from my steering wheel and not the wheels. I have been in the car business and I know everything there is about cars, so there is no way a service department can scam me!!! I scheduled another appointment to take it in to have another technician look at it and possible drive with me so I can point out the noise. Today I took the day off work drove down to BMW of Portland only to be taken into a room where Robert Rogers signalled me out looked at me and started yelling and kicked me out of the premises and said he refused service. This is a dishonest dealership and they were racist towards me for being Ukrainian. Their loaners are dirty and their customer service is worse then going to a used car lot. Steer clear!
Excellent customer service in both sales and service. Today I was here for maintenance and I appreciated each person who helped me through the process, from the gal who scheduled my service, and then Daniel who sat down with me and listened to my concerns and finally to the lady who helped me with my loaner. Every single person I encounters was pleasant. Thank you Portland BMW!
I bought a 2023 x7 on the 14th,But only the next day I found out that the ambient light in the car didn't work,The staff told me it might be fixed one day,The next day they told me it wasn't fixed,After two weeks I asked the repairman,They told me it would take another three weeks for the parts to be ordered from Germany. I asked him if the parts could be repaired after three weeks?He told me not sure and If the ambient light still doesn't work he needs to reorder additional parts from BMW. I asked him how long it would take,I was told my car is new in 2023 X7 and they can't order it at the moment and he doesn't know when it will be available. My new car just had problems on the second day and for two weeks in BMW they didn't do anything. None of the staff can handle this,The car salesman asked me to find after-sales service,The after-sales service staff asked me to find a manager to deal with the problem。I think the interior of the car is made of plastic, and repeated disassembly may cause abnormal noise,So far no one can give me an answer,Everyone shirks responsibility from each other。I'm a good-natured person, but I can't stand it🤮🤮,No one is willing to take responsibility for this, should I just think it's my own bad luck? I really regret not buying a new car at kuni。
My Service Advisor was Sean. He took care of my vehicle and let me know everything that was wrong with it (as I didn't purchase at Portland BMW). He made some recommendations and my vehicle is in perfect condition now. I am very pleased with the service and glad they were able to provide a loaner vehicle as it took a while to fix the issues. I will definitely return for maintenance services. Thank you Sean for the great communication and going above and beyond!
I live in the Seattle, found a car and asked if it's possible to put a non refundable hold on it until I come down to Portland Saturday or Sunday. Was told me they do not do that. They only hold a car for time of travel … that means from the time I leave Seattle to Portland. My credit is definitely not an issue. I have Purchased all (5) of my BMW's and never had an issue. Tacoma BMW held my 2022 for two weeks- waiting for my home refi. I put 1k down. So I know it's not BMW thing. Any a bit surprised in this time we live in you can have cars delivered to you without leaving your home that a hold deposit is out of the question. Side I remember there was a time companies wanted long term customers. Now it's all about the quick one and done with no outlook on tomorrow. Just my two cents
I'm sad to have to write this review, because in the 3 years since I've been a BMW owner, I've previously had good experiences with BMW Portland. Unfortunately, their service department has really gone downhill in the last year or so. Most recently, I took my i3 in for a brake service and a vehicle inspection. What was supposed to be just a $299 service ended up being over $3710 in needed repairs, and they tried to add on nearly another $1k of unnecessary repairs (like replacing the 12V a year ahead of schedule, and trying to charge me $299 to replace the cabin air filter). On top of that, they removed the screws to inspect my cabin air filters, but did not put the screws back on so now I just have a loose cover panel in my vehicle. What really infuriated me however, is that they emailed me a 20% off any service coupon (up to $200 value) that was the reason I took my car in for service. It was valid at the time I took my vehicle in, but because they took so long to make the repairs (11 days), the coupon expired while my vehicle was in their possession. When I went to pick up my vehicle, my service advisor said he would have to ask the service manager if he could still accept the coupon since it was expired – even though I presented it when I dropped off the vehicle and it was valid at that time. The service manager refused to honor their own promotion (barely a 5% discount off the total repair cost), and just kept talking in circles about why he could not and would not honor the coupon. In business, you don't just say "no, I won't do anything for you" – especially on a repair cost this high. He could have at least tried to work with me and said I'm sorry I'm not able to honor this [their own promotion], but I can do this for you... This was overall a really poor experience, and the service manager was truly unprofessional and dismissive. It's sad, because my previous service advisor had always taken really spectacular care of me in the past. I just purchased another BMW elsewhere and had planned to take it to BMW Portland for a vehicle inspection after this repair was completed, but based off this experience, I will not ever return to BMW Portland and will discourage others from allowing them to service their vehicles there also. I will make the drive to Kuni BMW or even Salem BMW (gross) just to avoid the poor service being offered by the current service manager. I really hope that the general manager is reading all of these recent 1-star service department reviews, because for every one that is being written, I'm sure there are countless other customers who are experiencing similar, terrible customer care (or lack thereof).
My appointment was at 7:40. I arrived at 7:45. I left with my rental at 8:40. It took an hour to check-in my car. My rental had the change brakes alert on and the right turn signal did not work. The car was unsafe to drive and lend to a client.
We were interested in the BMW IX. After a test drive we ordered the electric vehicle. The sales team were professional, courteous, and answered all questions appropriately. The vehicle is gorgeous and handles excellently (has one might assume from a BMW), it has multiple safety features. On a personal note, I like the uniqueness of this vehicle. I believe there will be many more on the road in the near future.