BMW of Manhattan- BMW dealer in New York
Is this your Business?
Customize this page
Claim this business
Dealership Services - Service, Finance, Sales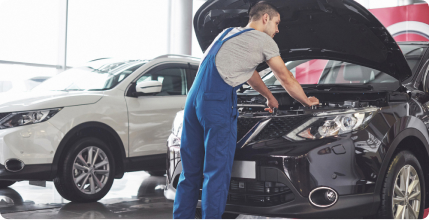 We Take Care of your four wheeler
Want to fix your car? Come to us for we provide services from minute details like fixing scratches or car dent to repairing engine gasket to cleaning or replacement of parts and accessories. Not only this, our car-servicing includes oiling the car for smooth running, warranty options, fixing, and placing the right tire or wheel to the automobile.
Service Specials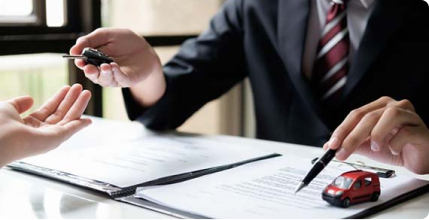 Your Car Financing is Our Duty
Want to buy a car but don't know how to arrange funds for it? Avail different financing offer as per your preference from our funding option like get loan at low rate of interest by either paying small installments each month or lump-sum payment, or takeaway the car on lease under flexible terms and condition by availing the deal at a high credit-rating score.
Vehicle Financing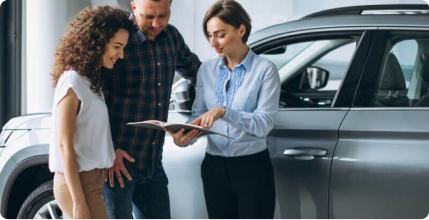 affordable pre-owned cars for sale
When you visit our Car Dealership, you'll be greeted by a friendly and knowledgeable sales team who is dedicated to helping you find your ideal car. They'll take the time to understand your needs, preferences, and budget, and help you compare and contrast different models and features to make an informed decision.
Certified Cars
Review From Google (Most Relevant)
Good evening, BMW VIN: censored I was referred by a colleague to BMW of Manhattan. So far this is a horrible experience. Please have management change this experience. My car was towed to BMW of Manhattan on 08/09/2021. It was sitting with BMW/body shop for over a month I believe waiting for a part to come in. On 09/15/2021 - I went to pick up my car which when I picked up all repairs were supposed to be completed. Going back and forth the car was left there and then took back in to repair the items that were paid for plus additional damage that were not there. Fast forwarding everything September 24, 2021 car is ready for pick up mind you this is about 10k in damages that was paid for and work that was paid for by insurance which was not completed as signed that all items are completed on the itemized invoice. I am washing my car today and I see the fender portion that was supposed be unbent on the bottom by the door is not aligned nor repaired. It was repainted over but not repaired. Please see pictures of the damages that were there when the crash was there and fast forwarding till after repairs. I need someone of a higher level to contact me or I will be getting a lawyer involved. It seems to me as if I have to keep on going back and forth to get things fixed and if I don't say it what was supposed to be paid for that money has just been pocketed by the shop that BMW is working with. Please text or call me and I will provide all the information needed. The main point where the car was hit has not been aligned properly by the front left wheel. Bottom fender liner that's under the door and the fender itself does not look properly aligned everything is out of proportion. Repainted everything but the bends were not fixed. Pictures of crash attached that were sent to insurance and pictures of how I got my car back. I called insurance but they said I would need to speak to you all.
Sales advisor Isaiah Cheltenham is the main reason I purchased my car at BMW of Manhattan. White glove service from start to finish. I thought I knew the ins and outs of BMWs but the knowledge that Isaiah has is endless. Isaiah, as well as the rest of the staff, made the whole process painless and extremely easy. This is my 3rd BMW and I've now found my new dealership! I look forward to working with Isaiah and BMW of Manhattan in the future.
I haven't tested the service dpt yet which seems to have some opportunities according to the comments, however my experience with the Sales dpt was absolutely great! Greg supported me in building and ordering my car and he has been very knowledgeable, professional and friendly throughout the whole process. I am the type of customer who does his homework in advance so I knew pretty much exactly what I wanted and what I really appreciated was that Greg respected all my choices and was never pushy nor tried to add things that I didn't want/need. Greg was also super quick to answer my questions via email and so were his colleagues while he was away. Last, the car came much quicker than anticipated which is always fantastic, even though the dealership has no control on that. Overall super smooth, friendly and straightforward experience!
I had such a positive experience buying my new BMW from this team. This is my second X3 so I knew that I loved this particular car, but my first experience with this dealership. The entire team at this dealership made buying my new X3 so easy. They were knowledgeable, responsive and honest. I simply cannot say in one short review how much I appreciate this team. They are simply the best!
Fortunate to have picked up a custom '22 M3 in 11 weeks. Peter Pena provided a seamless transaction. Very pleasurable experience @ Bmw Manhattan Thanks
Valeska Rodriguez was an excellent sales rep. I was buying a car out of state and she made it seamless. The majority of the transaction was done via call, text and email. She is intelligent and very calm throughout the whole process. Numbers provided upfront were accurate and no hidden surprises when finalizing the deal. Overall, I had a wonderful buying experience
I've purchased two cars from this dealership since 2009 and had both cars serviced exclusively here. The purchases have both been no-nonsense and honest. I paid a fair price and the cars and both were delivered on time and as promised. Although it can take some time to get a service appointment what has impressed me most, over the years, is how often I've been sent home with no or a low charge because "it was just a minor adjustment." They could have easily overcharged me many times for repairs and I wouldn't have known the difference (and I do know a bit about cars). This consistency since 2009 has left me with the impression that they run an honest and efficient ship. They have also been very flexible and accommodating with pickup time/days which can be very important in NYC.
UPDATED: 12/22 2023 M5C BMW of Manhattan and Sam Ahn. I sold my 22 M5C that I'd purchased from BMW of Manhattan in April of 22. While I leased another BMW (X3Mc) I quickly realized that I'd made a huge mistake letting my M5C go. In July of 22, I connected with Sam again through a mutual friend of ours and an allocation was secured for a 23 M5C. As like last time - Sam is a master at under promising and over delivering. From the timing of the build, to the flexibility to add options very late in the game (including adding a few port installed carbon fiber parts while the car was on the way to the US), to answering my endless stream of questions. Sam is the real deal and a consummate pro. I was lucky enough this time to pick up my car at the dealership in Manhattan - Sam even changed his regular schedule so that he could meet with me to do the delivery in person. Classy and professional all the way. The car - well, it's much the same as my 22, including the same color but with a few more options - it's amazing and I love it. I have no hesitation recommending BMW of Manhattan and Sam Ahn for all your BMW needs - I know the next time I'm ready for a new BMW, he's going to be the first person I call. 12/21 - 2022 BMW M5C purchase I recently completed my purchase of a 2022 BMW M5 Competition at BMW of Manhattan. I was introduced to Sam Ahn, my client advisor, by a mutual friend on-line. Once the introductions were made, within just a few short hours, Sam and I negotiated the deal, agreed on options and placed the order for my custom built M5. While the wait for the car has been long due to the global supply chain issues, Sam has been the consummate professional throughout the entire experience. From placing the order, tracking status, updating me when things changed, Sam was right there with me through each step. This is the fourth BMW I've purchased, but the first from BMW of Manhattan and Sam Ahn. It won't be my last. The entire process was built around efficiency, professionalism and accuracy in everything they did. Once time for delivery came, we were able to complete the paperwork and financial transactions 100 percent online and in less than 10 minutes. I would highly recommend working with Sam and the entire team at BMW of Manhattan again. Thank you for delivering my dream car and for taking such good care of me!