BMW Of Honolulu- BMW dealer in Honolulu
Is this your Business?
Customize this page
Claim this business
Dealership Services - Service, Finance, Cash For Car, Sales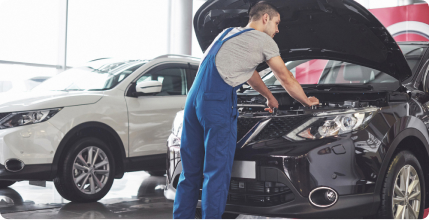 We Take Care of your four wheeler
Want to fix your car? Come to us for we provide services from minute details like fixing scratches or car dent to repairing engine gasket to cleaning or replacement of parts and accessories. Not only this, our car-servicing includes oiling the car for smooth running, warranty options, fixing, and placing the right tire or wheel to the automobile.
Service Specials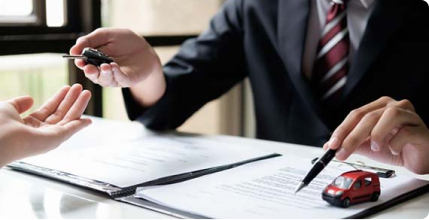 Your Car Financing is Our Duty
Want to buy a car but don't know how to arrange funds for it? Avail different financing offer as per your preference from our funding option like get loan at low rate of interest by either paying small installments each month or lump-sum payment, or takeaway the car on lease under flexible terms and condition by availing the deal at a high credit-rating score.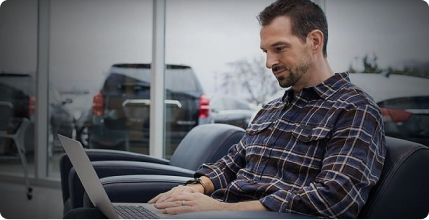 Pay Cash For Your Used Car
You can just simply pay cash and takeaway your dream car both used car and car of the latest model. We provide you with the option to make remittance and thereby choose from our colossal collection of automobiles and our outlet closest to your location will deliver the car at your doorstep. Thus we make sure that there's no barrier obstructing you to cover your milestone.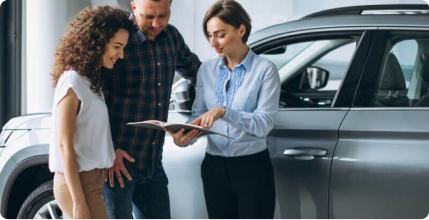 affordable pre-owned cars for sale
When you visit our Car Dealership, you'll be greeted by a friendly and knowledgeable sales team who is dedicated to helping you find your ideal car. They'll take the time to understand your needs, preferences, and budget, and help you compare and contrast different models and features to make an informed decision.
Certified Cars
Review From Google (Most Relevant)
This was my 1st time taking my 2017 X3 to the BMW Service Center. Made an appointment for a recall, oil change, and to replace my battery. Also requested a loaner car. Dropped my car off, checked in, met with my consultant, and got a lesson of the different features of my loaner car all in less than 30 minutes. 4 staff helped me during that time and they were all great, especially Victor who was my consultant. He gave me line by line cost estimates on what I wanted done and asked if I still wanted to go ahead with the services. Felt no pressure at all. As my car was being worked on, I was sent a video from the service technician of my car's suspension, brake pads, transmission, engine, etc. from underneath the car. Very informative video on the status of my car and what would need to be replaced in the future. Victor also kept me informed on the status of my car with phone calls and texts. Yes, BMW's service and parts are priced on the higher side, but I expected that having bought a luxury car. What I liked about taking my car to their service center was: 1) the great customer service which includes the professionalism of the staff and the constant communication I received, 2) the ease of dropping off my car without having to find parking or having to maneuver around a tight street, 3) the upfront estimates and not being pressured to do it, 4) taking my car to one place to get what I want done, 5) the cleanliness and safeness of the service center and waiting area, and 6) having a loaner car available to use. Overall, I'm very happy with my 1st experience at BMW's Service Center. My X3 runs great now.
Our salesperson was very accommodating and was very helpful. She answered all of our questions and helped us to find the perfect vehicle for what we wanted. We were a little bummed that when we got home we realized that one of the key fobs didn't work. I would recommend testing all key fobs before handing them to the customers. Besides that, our experience was great.
My husband and I walked in and not one person acknowledged us 🤷🏻‍♀️ mind you we were just looking for BMW Honolulu "stuff" to take back as souvenir, but still… I guess we weren't Asian enough?… BTW, we currently own 3…
If your car is no longer covered by the dealership service warranty they treat you like s...t! You have to wait to check in. Wait to get customer service. Wait to get your car back in reasonable time. I had to wait 30 hours to get my car back. No shuttle service. No loaner car. The repair cost is total rip off. A new battery cost me $750. Are you kidding me? And they did this for both my cars that needed batteries. $1500 for 2 car batteries. Moreover I bought 2 new BMW (428i and X1) from them 5 years ago and I get this kind of treatment. I will never buy a BMW from this dealer ever again. Wallace Ma you can trash all your BS emails to buy again. Never. Your service lost you a loyal customer.
The best car dealership experience I ever had!!! Thanks to Mr. Douglas Geyrozaga and his manager for taking care of my BMW purchase. Doug is a true asset to the BMW family. He is trustworthy, professional, and always reliable. He made sure the process of finding the right vehicle fits my need. Will definitely be coming back. Amazing BMW Honolulu team!!! Sal
Hello, it's $250 per problem, four issues it's $1000 just to diagnose the problems. That's fine if that's what you want to do to people. This seems a bit excessive to me. I did find a place that do not charge for diagnosis. This is better for me, and makes things much more affordable. I did leave my car overnight 2 days, when I got the car back the antenna was missing. I thought someone had stolen my antenna. I went on line and bought another one the small sport antenna, got it for $20. About three days later I found my antenna on the seat of my car shoved up very close to where the seat bends forward in the crack of the seat on the passenger side. Now I have two antennas. If you remove something on the car you should put it back the way it was when you return the car. I did not have any work done on my car at BMW of Honolulu as it was to expensive for me. Had one problem diagnosed, it was about $300. Overall I'm sure this is good place to bring your car. I couldn't afford it.
I recently worked with Luis and my experience was PHENOMENAL. He is knowledgeable, kind, thorough and went above and beyond for me. I cannot recommend him enough. You deserve premium service when at a BMW store, and Luis far exceeded what premium service should be. He is wonderful!!!!
I made my appointment by phone and received a text verification of the appointment. When I checked in at the service desk, they could not locate my phone number or by name. They said I did not have an appointment. I left my car there at 0645 and asked for a loaner which was supposed to be apart of my appointment. A loaner was not available. The service advisor did not look it up at all. Just told me to wait in the lobby. Thankfully my husband was able to pick me up. The Service advisor called at 3pm to let me know that the car would have to stay over night because they had not touched it yet. The next day, I called the Service Advisor who was not happy. He said he wasn't working at Honolulu that day. I called Honolulu Service department, they said that it was still being worked on. I picked it up before 5:30pm. Another service advisor went over my service. Nothing was mentioned about the strips on my car that are coming off. Horrible experience.