BMW Of Fairfax- BMW dealer in Fairfax
Is this your Business?
Customize this page
Claim this business
Dealership Services - Service, Finance, Cash For Car, Sales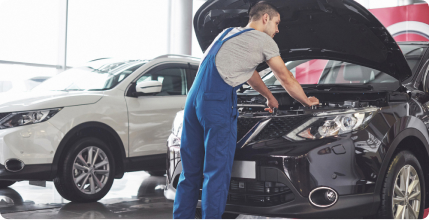 We Take Care of your four wheeler
Want to fix your car? Come to us for we provide services from minute details like fixing scratches or car dent to repairing engine gasket to cleaning or replacement of parts and accessories. Not only this, our car-servicing includes oiling the car for smooth running, warranty options, fixing, and placing the right tire or wheel to the automobile.
Service Specials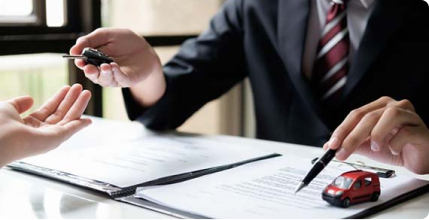 Your Car Financing is Our Duty
Want to buy a car but don't know how to arrange funds for it? Avail different financing offer as per your preference from our funding option like get loan at low rate of interest by either paying small installments each month or lump-sum payment, or takeaway the car on lease under flexible terms and condition by availing the deal at a high credit-rating score.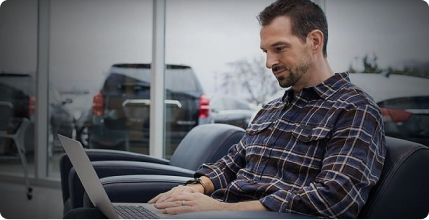 Pay Cash For Your Used Car
You can just simply pay cash and takeaway your dream car both used car and car of the latest model. We provide you with the option to make remittance and thereby choose from our colossal collection of automobiles and our outlet closest to your location will deliver the car at your doorstep. Thus we make sure that there's no barrier obstructing you to cover your milestone.
Vehicle Trade In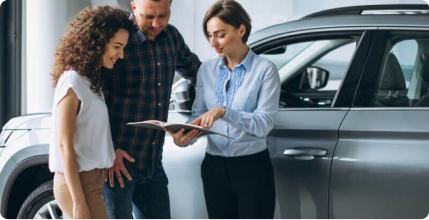 affordable pre-owned cars for sale
When you visit our Car Dealership, you'll be greeted by a friendly and knowledgeable sales team who is dedicated to helping you find your ideal car. They'll take the time to understand your needs, preferences, and budget, and help you compare and contrast different models and features to make an informed decision.
Certified Cars
Review From Google (Most Relevant)
Erick Bautista was great to work with! I bought a used vehicle through him and felt that he listened to all my concerns and valued me as a customer. He helped make the whole process easy, painless and quick. I was in and out with keys in an hour and a half feeling great about my purchase. I would recommend BMW of Fairfax and Erick as your sales person!
Alex and his Team at BMW Fairfax are Amazing! I bought a brand new X3 from there and Alex made this Transcation seamless. He was always there to answer any questions I had . He was very patient with me . He's extremely knowledgeable even after the purchase he sat in the car and gave me a crash course for all the technology . After a few days he send a nice text and see how everything was going and if I needed any help from him. Quiet honesty , I have never received such service anywhere at a car dealership before. I am Forever Alex and BMW Fairfax Fan will refer all my sphere of influence here!!!! Thank you Alex for everything!
I have been working with BMW Fairfax for the last roughly 8 years and with Alex Yakovlev for about 4 of them. There is a reason I keep going back to Alex and BMW Fairfax. I recently was fortunate enough to order and take delivery of a new vehicle. The entire process was smooth and made me feel valued as a customer. Alex was patient and worked with me to evaluate all options for a few weeks, prior to making the final decision to order. Alex was always available and easy to communicate with. He continued to stay engaged in all stages of the process and always felt that he was advocating for me as a customer to get exactly what I was looking for! Overall, it was an exceptional experience and will continue to work with Alex and BMW Fairfax in the future.
I spent 6 weeks visiting dealers and test driving, coming home disappointed because of market adjustments from this chip shortage. I was 20 minutes away to a dealer who approved my application to tell me they sold the car because this person was already here. Alex worked with me, understanding my needs, respected my expectations and delivered. Thank you BMW of Fairfax! Thanks Alex!
A car I desired appeared on the web for sale, and I contacted BMW of Fairfax to discuss the car, and then ultimately to purchase it. All calls were handled professionally. Those with whom I spoke followed-up with me quickly, and the transaction itself went almost too smoothly. I kept waiting for a hick-up, but there was none. A friend drove me to Fairfax in time for the appointment I'd made with Alex (the gentleman who coordinated the sale for me with BMW of Fairfax). Upon arrival, my car was sitting at the front door with a big red bow on its roof. Upon inspection, the car was exactly as described, which is to say HIGHLY acceptable. The transaction was completed without issue in a matter of minutes, and I drove off, heading home in record time. A few days later, Alex texted me to see if everything is okay and ask if I needed anything. Not only am I a BMW enthusiast, I am a customer service enthusiast as well. The car is exactly what I hoped it would be, and the process to acquire it was flawless.
My old car was recently totalled from being rear ended. I managed to turn a sad moment to a joyful experience when I found a used BMW with very low mileage and at a great price. I have never owned a BMW, but I have driven one and usually a passenger of one. I submitted a request online for a test drive. Crystal contacted me the next day via text, as I had requested as my preferred contact method. She scheduled a test drive appointment and instructed me to see the Sales Manager who will then assign a sales associate to me. Upon arrival, Alex greeted me. I told him that I was told to speak to the sales manager. He took me to see him, and Alex ended up getting assigned to help me. Alex and I went for a test drive and he encouraged me to "step on it"!!! 😁 After the test drive, I asked Alex if I could do another test drive and this time, I wanted to drive it like I normally would drive a car... and we went for another drive. I really like it!! I told him that I need to make arrangement to drop off my rental. After finding out that the rental was with Enterprise, Alex told me that I can leave the rental with him and arrange for Enterprise to pick it up. The sakes manager stopped in Alex's office to see how I was doing. He was very nice too, and answered all my questions while Alex went to get the keys for the car. I was supposed to go back the next day to by the car, being Saturday and had a stressful week, I decided to go on Monday instead. I also contacted Enterprise and they were ok with me leaving the car with BMW of Fairfax. I texted Alex on Saturday, and he started the credit reports check on Saturday and got that out of the way. I stopped by tonight, and Alex patiently waited for my arrival. The car was washed and ready to go. I met Zen, in Finance. I really liked working with Zen who was pleasant, patient and never pushed me to buy anything. Instead, he explained the pros and cons to each option that I can added such as maintenance, warranty, tires/wheels coverage, etc... I mentioned to him that I wanted to get PPF and Ceramic Coating. He suggested that I skip them and explained why. So with the money I would have saved from PPF and Ceramic Coating, I bought the additional years of maintenance, warranty and tires/wheel protection. Zen also got me the best rate for my loan! After financing was done, he took me back to Alex, who has the BMW gifts in hands for me. I love presents!! A box with 2 BMW keychains and a pen, and he also gave me an umbrella with LED light. Fancy!! 🥰 Then Alex walked me to my new ride. During the entire buying process, I wasn't sure if I made the right decision... but when I set eyes on my new ride, it was love at first sight!!! I think I might just been converted from customer of Infiniti for life to customer BMW for life. ❤️ i love that I was just buying a used car, nothing famcy or too expensive, and yet, I was treated like a valuable customer. I really appreciate it. I will definitely come back in the future, and highly recommend this dealership.
I had a great experience working with BMW of Fairfax ordering my new vehicle. I won't hold them responsible for supply chain issues! That said, I was impressed that they decided not to charge premiums over MSRP, especially on the M cars. My point of contact was Alex Iakovlev. He could not have been more professional. Alex was the perfect mix of friendly, helpful, assertive and guided me through the whole process. I really felt like he was my advocate throughout this process instead of a car salesman. I had a lot of questions and he was extremely patient as he answered them all. I would certainly do business with Alex and BMW of Fairfax again!
Great experience - car was built and delivered in about a month flat. The workers (Petr, Nick, and Jaafar) also showed superb professionalism. Overall incredible experience - would recommend.