BMW Of Albany- BMW dealer in Albany
Is this your Business?
Customize this page
Claim this business
Sales Hours
Currently Closed
Parts Hours
Currently Closed
Service Hours
Currently Closed
Service
Monday
Tuesday
Wednesday
Thursday
Friday
Saturday
Sunday
Sales
9:00 AM - 6:00 PM
9:00 AM - 6:00 PM
9:00 AM - 6:00 PM
9:00 AM - 6:00 PM
9:00 AM - 6:00 PM
9:00 AM - 6:00 PM
Closed
Parts
8:00 AM - 5:30 PM
8:00 AM - 5:30 PM
8:00 AM - 5:30 PM
8:00 AM - 5:30 PM
8:00 AM - 5:30 PM
8:00 AM - 5:30 PM
Closed
Service
8:00 AM - 6:00 PM
8:00 AM - 6:00 PM
8:00 AM - 6:00 PM
8:00 AM - 6:00 PM
8:00 AM - 6:00 PM
8:00 AM - 6:00 PM
Closed
About BMW Of Albany
At BMW of Albany, We know that prospective customers are extremely well educated when researching their next vehicle. BMW of Albany has made it easy to get all the available vehicle information so you can spend less time researching and more time enjoying your purchase. Check out our new specials and pre-owned specials for additional savings on your next vehicle. As a premier Georgia BMW dealer, we have a huge selection of new and pre-owned vehicles from which to choose. BMW of Albany online and offline customers enjoy vehicle specials every day. We offer BMW service & parts, an online inventory, and outstanding financing options, making BMW of Albany a preferred dealer.
At our BMW service center, our team of trained mechanics can perform routine maintenance and parts repairs with ease. Plus, with early bird and Saturday service appointments available, your BMW will be serviced at a time that's most convenient for you.
Visit Our Bmw Dealership In Georgia Today
Whether you're looking to purchase a new BMW or have your current model serviced, BMW of Albany is here to help you every step of the way. Our level of dedication and customer service is just one reason why the drivers of Albany, Leesburg, and Tifton come back again and again
Dealership Services - Service, Finance, Cash For Car, Sales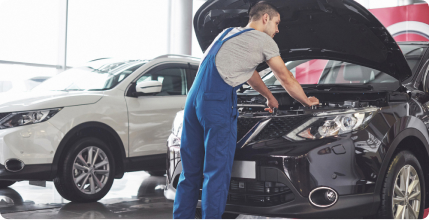 We Take Care of your four wheeler
Want to fix your car? Come to us for we provide services from minute details like fixing scratches or car dent to repairing engine gasket to cleaning or replacement of parts and accessories. Not only this, our car-servicing includes oiling the car for smooth running, warranty options, fixing, and placing the right tire or wheel to the automobile.
Service Specials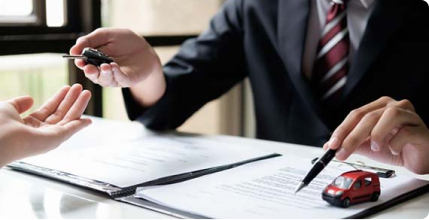 Your Car Financing is Our Duty
Want to buy a car but don't know how to arrange funds for it? Avail different financing offer as per your preference from our funding option like get loan at low rate of interest by either paying small installments each month or lump-sum payment, or takeaway the car on lease under flexible terms and condition by availing the deal at a high credit-rating score.
Vehicle Financing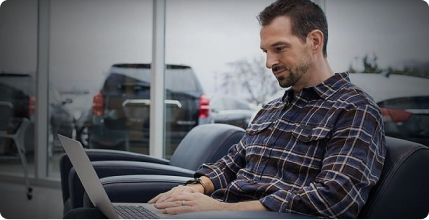 Pay Cash For Your Used Car
You can just simply pay cash and takeaway your dream car both used car and car of the latest model. We provide you with the option to make remittance and thereby choose from our colossal collection of automobiles and our outlet closest to your location will deliver the car at your doorstep. Thus we make sure that there's no barrier obstructing you to cover your milestone.
Vehicle Trade In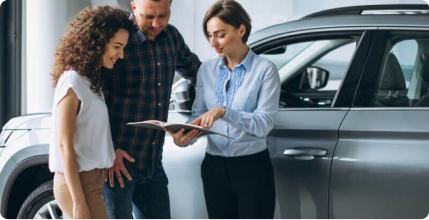 affordable pre-owned cars for sale
When you visit our Car Dealership, you'll be greeted by a friendly and knowledgeable sales team who is dedicated to helping you find your ideal car. They'll take the time to understand your needs, preferences, and budget, and help you compare and contrast different models and features to make an informed decision.
Certified Cars
Review From Google (Most Relevant)
Out standing and the best service ever !!! I am so glad I chose BMW !! And I appreciate Mr Rob Rode , It's like every time I get ready to get a new BMW he is always there for me and my family. He always there with his Expertise about the BMW that I wanted. I have to say was there for the last 6 or 7 BMW that I have gotten !!! Me and my family. He made you feel so comfortable and answered all your questions, and explain how everything works. I feel that he gives his all in all to help you understand everything about your new BMW and that what I feel so comfortable doing business with him. Any time I have a problem understand any thing about my BMW I will give him a call, Regardless of what he may be doing he will take the time and try to explain it to you and make sure you understand. I really appreciate Him and his team so much !!! I truly appreciate and thank you Mr Rob Rode for everything. And for all these years you been there for me and my family.
First off I must say I only purchased a car because my brother bought a new X3 from this dealership. I am four days into this purchase and it was a great decision. The service of the GM, salesman and service department is impeccable. I could not ask for a better experience.
I had an unfortunate run in with a 6-point buck just after Christmas. I have been a BMW customer for over 20 years and have always appreciated the performance of these vehicles. But now I have an even greater appreciation for their safety features. This untimely event put me back in the market for another car well before my original intentions. As I am very particular about exterior and interior color, model, mileage, technology and other features, etc, my daughter would say I was looking for another unicorn. BMW of Albany had just the car. I contacted them on a Thursday and Rob Roy was extremely helpful. I asked several questions and he walked out to the car to get specific answers. He took pictures of the car and sent them to me. He even walked back to the service department to get questions they could only answer. I can't say I've ever had this kind of service. I made the drive to Albany (about 4 hours) on a Saturday and Mrs. Connie Feaster was there to greet me as if I had been a lifetime client. Connie had answers to more questions as we took a test drive. BMW's generally sell themselves, but the professionalism and knowledge displayed by Rob and Connie made the experience that much better. If you are in the market for the ultimate driving machine, give BMW of Albany a call. They will do what is necessary to best meet your needs.
My recent service experience was VERY disappointing. Since August 1st I had been calling the service department to schedule a regular service. It wasn't until the 29th did BMW finally pick up my car for service after several calls to check on my scheduled appointment. After the pick up, I never received communication on the status of my vehicle. Each day I had to call the dealership to check on my vehicle. I was told on several occasions that I would receive a loaner and never got one. I went an entire work week without a vehicle and poor communication. At this point it was nearing the end of the week and I still was calling to check on my vehicle. Victoria said that two guys were on their way to deliver my vehicle, however hours later she called saying that they aren't able to. She then said she would bring my vehicle after hours and again led me on to think I would be receiving my vehicle and never did until the next day. Not only did I struggle with talking with her, but I also contacted the dealership twice to speak with the manager Gil, however he never returned my calls after the receptionist stated that she notified him of my call. Had they were just honest and communicated with me, all of this could have been avoided! Overall, this experience was the worst I have seen since I have been a customer of BMW for over four years!
The fluids in my vehicle (specifically the windshield wiper fluid) listed on my maintenance complete read out sheet receipt, were not properly topped off. My confidence that anything really was completed after discovering this was severely shaken and put into doubt. I am going to reschedule another service at home here in Virginia Beach to ensure that my windshield wiper fluid is properly topped off and that all the work noted on the service statement was properly done. I had already taken an "L" (lost) on the fact that my tires were not covered under warranty after I had just purchase the warranty for them less than or a little over a year ago, which was puzzling, but I reluctantly went ahead with the explanation that the receptionist gave me and spent over $800 on new tires anyway. Just wanted to get back home safe. The receptionist provided good service. I say good and not great because, she originally told me the warranty was sufficient to cover my extreme road hazard event, but after a good period of time called back to tell me the bad news otherwise. Hey, we all make mistakes, but I was totally kicked in the ribs with that one. The tech handling my car seemed to be upset because I needed to retrieve something from my car real quick. Also he had an attitude with the receptionist excepting another customer because he wanted to go home. Broken customer service bearing should not be on display for customers. I just had services done, but I am not confident at all that any of it really got done because during my long journey, 11hrs back home to Virginia Beach after visiting family in Georgia for the holidays, my windshield wiper fluid, which was empty before I brought it, was totally empty for me on the road. All my service with BMW up to this point has been outstanding, above standards, and first class, but this just blew my confidence with BMW nationally. I will strongly reconsider my dealings with the brand anywhere else than locally in Virginia Beach, but may be enough for me to consider other luxury avenues in the future.
I own a busy collision center and refer work to this dealer often. Their service department has always done a great job for me and my friends.I recently had a car repaired there and had a core charge on a part (order#149678) They owed me money back on this part. I paid the core charge forward and was to mail back part for a refund.I did mail the part back but never got my refund, $240 and never got a return call. No worries I'll send my customers to Jacksonville.
My daughter was told to come in today to get her x2 looked at because her brake light was on. When we got there we were told we had to make an appointment. The young lady was very nice and she helped us schedule the appointment once this appointment is complete I will return and let you know about the service in maintenance
After keeping my 2013 Mercedes, that I purchased from Albany BMW, for a month in the shop, the lights reported are still on, after having the vehicle 2 months. 4 deep dives, 1500 dollars, for absolutely nothing. This is the worst customer service I have ever experienced. I emailed the dealership last week, and received a generated response. Ni phone call no nothing. The vehicles are beautiful, but I have no intention of ever using this dealership again. Very poor customer service...